Described as the company's "Most Intelligent Monitor Yet," the Dream Duo is designed to help babies and parents "sleep better and longer"
Early this morning, Lehi, Utah-based Owlet formally announced its newest baby monitoring system: the Dream Duo.
But journalists attending the PEPCOM media reception last night in Las Vegas, Nevada got a jump on the rest of the world as Owlet showcased its "newest baby" at the invite-only press event.
The Dream Duo is described by the company as a
"... total sleep monitoring ecosystem,"
an ecosystem that includes the
Owlet Dream Sock (with one sensor),
Owlet Cam,
Owlet Dream App, and the
Owlet Sleep Learning program.
And to be clear, each Dream Duo purchase includes four fabric socks designed to fit babies from 5–30 pounds (typically up to 18-months-old).

With the Dream Duo in place, parents can track an infant's sleep patterns throughout an evening, including
Wakings,
Heart rate, and
Movement, as well as
Room temperature,
Noise levels, and
Humidity.
The purpose of such monitoring/tracking is to improve overall sleep, both of the child and the parents.
In fact, parents of newborns lost 44 days of sleep during the first year of a baby's life.
DAYS! Not years!
At least that's what memory foam mattress company Ergoflex discovered in a survey it conducted in 2013.
Which brings us back why Owlet was launched in 2013:
Delivering better sleep for babies,
Producing better sleep for parents (and caregivers), and
Helping parents be more informed, and less concerned, about their babies.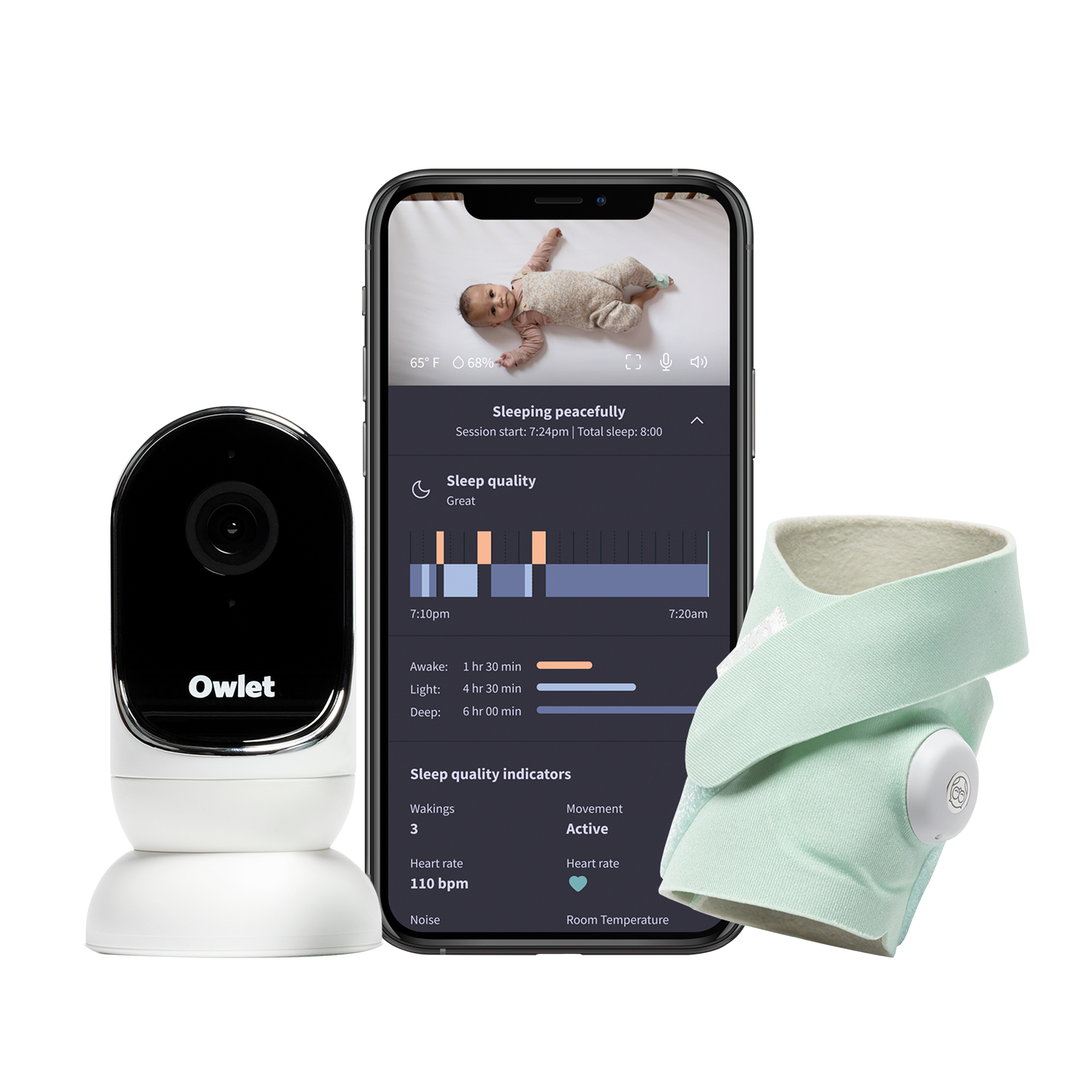 "... with the Dream Duo's sleep learning program for babies 4-12 months, 90 percent of parents report improved sleep for their baby in just one week," says Owlet CEO and Co-Founder, Kurt Workman. "The new Dream Duo aims to help babies — and their parents — sleep better. Owlet's mission is to empower parents with the tools, training, and support they need to keep their baby happy and healthy."
The Owlet Dream Duo is available today for $399; conversely, the Owlet Dream Sock is also available as a standalone product for $299.
---
Author's Note:  This is the first of what will likely be several field reports from Sin City as I look for news and info from some of Utah's companies exhibiting at the largest technology trade show in the United States: CES International.