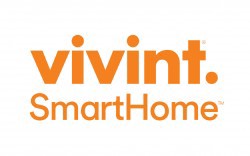 Provo-based Vivint Smart Home raised $100 million in it's first round of venture capital funding from Peter Thiel and Mitt Romney's co-led venture fund Solamere Capital.
The investment will help fuel Vivint's rapid growth and product innovation as it extends its position in the smart home market, the company said in a statement.
For investor Peter Thiel, Vivint is his first investment in the smart home industry. The famed venture capitalist co-founded PayPal, was one of the first investors in Facebook and is one of the largest shareholders of Airbnb.
"For Peter and Solamere to place their confidence in Vivint as the smart home leader is a huge validation of what we have built and where we are headed," said Todd Pedersen, CEO of Vivint Smart Home in a statement. "The fact that they are investing in our future demonstrates their passion for our business and their vision for this industry."
Vivint has more than one million customers and revenue of more than $650 million.
The company offers a custom platform with integrated smart home products, including smart door locks, thermostat, cameras, doorbell camera, cloud storage and an array of sensors. They pair this technology with in-home consultation, professional installation and support. Vivint also offers 24–7 customer care and monitoring.