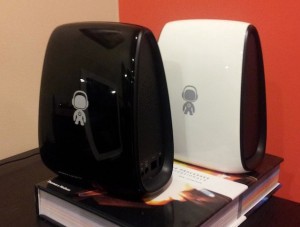 By Joey Ferguson
Space Monkey raised more than $340,000 on Kickstarter to help create a network of computer backup hard drives.
With Space Monkey, users pay $10 per month to back up 1 terabyte of data. By comparison cloud backup service Dropbox costs $49 a month for 500 gigabytes of storage and Mozy charges $9.99 for 125 gigabytes. Here's how it works. Space Monkey ships users a hard drive that gives them 1 terabyte of backup space. The drive also includes an additional 1TB-2TB of space to back up other people's data. The company is "taking the cloud out of the data center," said co-founder Clint Gordon-Carroll in telephone interview.
The company was looking for at least $100,000 during the 30-day fundraising. Space Monkey backs up user data on other Space Monkey drives connected to the internet.
"We debated whether Kickstarter was going to be the right thing for us," Gordon-Carroll said. Even with "guarded enthusiasm," the company ended up beating its goal on the first day. About 30 percent of the backers are from outside the United States.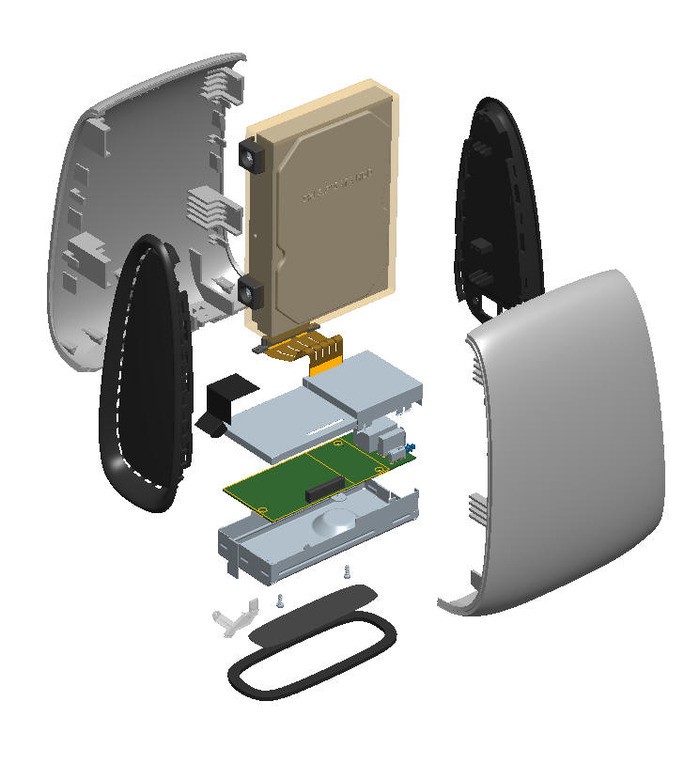 Space Monkey will use the funds to cover hardware costs, Gordon-Carrroll said. The hard drives are from Western Digital. The circuit boards and plastic were designed in-house and are being manufactured in China. The product will ship at the end of July, he said.
Last year Space Monkey raised $2.25 million in seed funding. That money is being spent on software development. Space Monkey was founded by Gordon-Carroll and Alen Peacock who previously worked together at Mozy.
http://www.kickstarter.com/projects/clintgc/space-monkey-taking-the-cloud-out-of-the-datacente/widget/video.html