We're like a refreshing new capital alternative for entrepreneurs along the Wasatch Front.
While attending BYU as an undergraduate in 2001, Jeff Burningham, founder and Managing Partner of Provo-based early-stage investment firm Peak Ventures, won the BYU Business Plan Competition after pitching Mindwire, an internet development and interactive brand management firm.
"That's where I cut my teeth and broke ground," said Burningham in a recent interview with Beehive Startups. "It was a cool company, and we scaled it up and grew it and had a fun time."
After two years of rapid growth, Mindwire was acquired by Avalon Digital, a NASDAQ-listed company, in 2003.
"I took the proceeds from that exit and invested it in real estate and killed it," said Burningham.
Surprisingly, "killed it" may be a bit of an understatement.
"I believed in Utah real estate in the mid-2000s and went in at the perfect time and just rode it up when everyone was doing that," said Burningham. "So I didn't do anything special and doubled, tripled my money and just kept rolling it."
For three years, Burningham was making a lot of money through personally investing in real estate, but by early 2006 he began to worry about a market crash.
"I just knew it wasn't sustainable," said Burningham. "It just started scaring me, the things I started seeing in real estate, and so I sold the assets I owned and then kind of gathered, and looked around for the best partners I could to start a real estate investment firm."
Alongside Jeff Danley and Jamie Dunn, both of whom earned MBAs from Ivy League schools, in 2007 Burningham founded Peak Capital Partners, a real estate private equity firm with an asset portfolio now valued at just under $1 billion.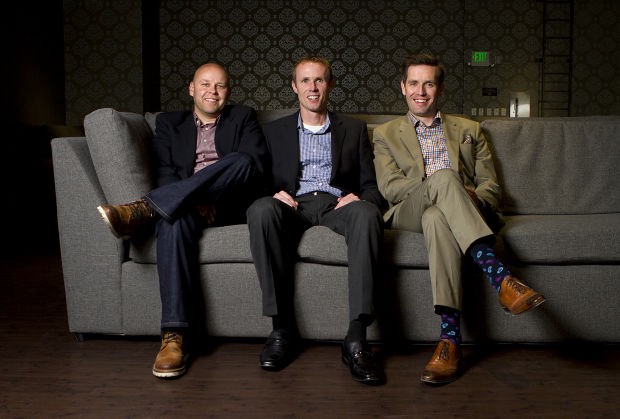 Jeff Burningham, left, Jeff Danley, center, and Jamie Dunn, right, Co-founders and Managing Directors of Peak Capital Partners. Photo Credit: SARAH WEISER/Daily Herald
"We took a little bit of my money at first and quickly outgrew that and brought in some LP money and started doing some distressed real estate deals with a heavy emphasis and focus on apartments," said Burningham. "We like cash-flowing apartments. That was in '07; we weren't able to buy anything for the first couple of years. Those were really lean years. One of my partners moved in with his in-laws. I mean, there was no cash flow because there was no deals getting done in '07-'08. There was no lending, everyone was scared. But since '09–2014 we've been super active. We probably bought 90 assets, about 13,000 doors, and we're approaching about $1 billion in asset value on the real estate side."
From Real Estate to Ventures
Soon after Burningham founded Peak Capital Partners, one of the first people to pitch his firm was Sid Krommenhoek, founder of the ed-tech startup Zinch that was acquired by Chegg in 2011 for a reported $45 million. Peak Capital had to pass on the deal because they were only focused on real estate at the time, but neither Burningham or Krommenhoek could have predicted that they would come together to form Peak Ventures just seven years later.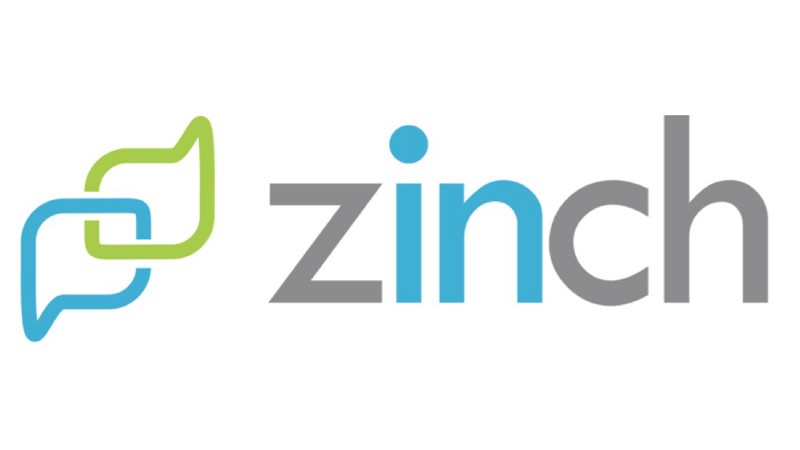 The fact that Burningham would even take a meeting with a budding tech entrepreneur in 2007, while running a highly lucrative real estate investment firm, is a testament to his affection for startups.
"I've always been super passionate about early-stage startups and backing great companies. Even at the beginning of Peak Capital Partners I was taking meetings with entrepreneurs," said Burningham. "Real estate for me is really more of an opportunistic investment. Back then I just felt like the best risk-adjusted returns for the next decade — this is in '06 — would be found in real estate. But my passion has always been venture."
Burningham has been an active angel investor for the past five years, but he decided to form Peak Ventures because of his aforementioned passion for startups and the opportunity he sees in this market.
"We're entrepreneurs backing entrepreneurs."
"We think that it's a really robust environment right now in Utah," said Burningham. "We think there's a lot of forces coming together and the whole reason we're entering the market is because we think there's kind of an undersupply of sophisticated, good capital — entrepreneurial capital — and an oversupply of good opportunities.
"We're entrepreneurs backing entrepreneurs. I purposely built my team in my image and/or an entrepreneur's image. That's how we see ourselves, that's what we are. We're entrepreneurs that have been there, done that. Again, I sold my first company to a NASDAQ-listed company; Sid sold his company to a NYSE-listed company; the other three guys we've hired all have entrepreneurial experience. We don't have any Ivy League MBAs on the Peak Ventures team. We're entrepreneurs backing entrepreneurs. I mean, I won the Ernst & Young Entrepreneur of the Year award this year, 2014. I've done it and I've done well; I want to take some of that money and invest it and try to mentor and back the best and brightest entrepreneurs in Utah and the surrounding states."
Investing Between the Coasts

Although its portfolio primarily consists of Utah startups, Peak Ventures plans to invest in budding startup communities throughout the country.
"We own nothing on the coasts because there's too much capital competition on the coasts," said Burningham. "There's too much money in California. There's too much money in New York, too much money in Florida. And so we don't own real estate there and we won't really look for deals there. But there are other cool under-served markets like the Wasatch Front; Austin, Texas; Denver, Colorado — strong scene there with Boulder; Albuquerque, New Mexico; Boise, Idaho; Kansas City. There are several secondary or tertiary markets that don't have the venture focus that they need. Peak will focus on those kinds of markets."
"This place is beautiful, people are talented and they're only getting more talented."
A little less than a year ago, Harvard Business Review published an article titled "Don't Build Your Startup Outside of Silicon Valley." Beehive Startups has criticized that mindset in the past, but Peak Ventures is pushing back against it with something more valuable than just words: cash.
That's not to say Peak Ventures believes Utah should turn into a silo of its own. They don't believe all of the great things happening in Utah should only reverberate inside of our mountains.
"We think that there's just so much good happening here in Utah — having more connective tissue with the Bay Area just makes sense," said Krommenhoek. "Look at recent venture investments into Utah tech; these are mounting data points that you don't have to move to San Francisco to build a successful company. Start here, grow here, and leverage outside capital strategically and at the right time. We think we can help facilitate this more open exchange.
"We've also seen outside interest in tech companies looking to leverage the advantages of Utah. Companies come to us who want to bring their companies to Utah, which we think is cool. My own experience in building a startup was that in the past Utah suffered from brain drain or an entrepreneur drain or whatever you want to call it of folks leaving the state to pursue their startup. But this dynamic is changing — now I hear things like,, 'This place is beautiful, people are talented and they're only getting more talented.' I think that's because of what's happened with some of the bigger companies here that have paved the way."
Home Runs, Not Singles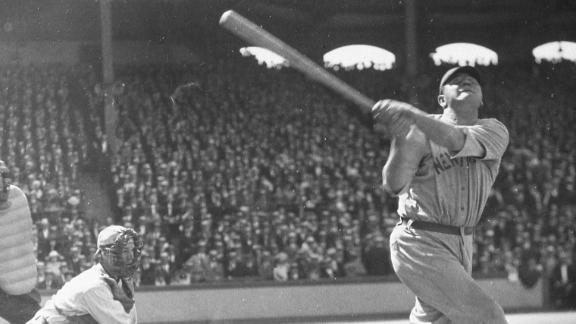 Two of Peak Ventures' first investments were Studio and Grasswire. In order to succeed, both startups need to not only amass a large number users but also keep those users engaged and coming back to their respective platforms on a consistent basis. In a market saturated with SaaS startups, historically consumer startups based in Utah have had to look to Silicon Valley for capital, but Peak Ventures doesn't want to miss out on those opportunities.
"Risk and reward go together," said Burningham. "If there's no risk, there's no reward. It's a pendulum. Certainly there's risk in a Grasswire but there's also massive opportunity both financially and also to change the world. I think Grasswire's mission is to give a voice — an authentic voice, to the news or people that don't have one — if we can be involved with entrepreneurs that want to change the world, we love big-thinking entrepreneurs like that."
Most venture capital firms will tell you they invest in entrepreneurs, not companies. That seems to be Peak Ventures' philosophy, as well.
"Talk to either Grasswire or Studio and you'll be hard-pressed to find, in the next 10 startups you look at, entrepreneurs that passionate," said Krommenhoek. "They are just consumed by what they do and they get excited about it. They're just determined to dominate their space. That's the type of entrepreneurs we want to back."
"Our mission is to change venture funding in Utah. That's what we're here to do and we're determined to do it."
Peak Ventures does, however, take a very close look at certain sectors that fit their expertise and the expertise of their partners.
"We certainly have areas of emphasis," said Burningham. "One of those is real estate tech. That's a really interesting laboratory to throw technology into, to see if it works, to pivot quickly and to scale it. And it's an industry that's been slow to embrace technology, generally speaking. We love real estate tech. Sid's background is ed-tech. So we love different types of ed-tech deals. We also love fin-tech. We like healthcare. We like SaaS; that's what Utah does best, right? We look at a bunch of SaaS companies. We certainly have areas of focus and emphasis, but that being the case we're opportunistic.
"Sid and I both played college basketball so we're competitive athletes. I think that bleeds through our firm. We also both grew up solidly middle-lower class. We've earned everything we've got, and we have a bias toward scrappy guys that are determined to change the world and audacious enough to believe they can do it. That's our bias, that's kind of the cloth we're cut from. Grasswire and Studio — that's why we're here. That's what we're meant to do. That's why Peak Ventures is set up; to take swings like that. You've got to swing to hit it out of the park. Our mission is to change venture funding in Utah. That's what we're here to do and we're determined to do it."
Bringing It Home For Utah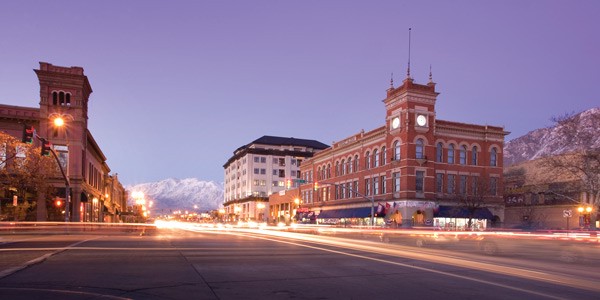 While they plan to invest in startups throughout the country, Peak Ventures clearly has an affinity for Utah — especially Provo.
"Our technology startups began in Provo," said Burningham. "We didn't leave until later on. We own this office building in the Provo Riverwoods; this is going to be Peak HQ for the foreseeable future. We're passionate about Provo, and we also want to be a credit to the entire ecosystem here in Utah. We want to say, "Great job!" to the guys who've been here before and are doing it, but by no means — and we'll partner with them, and co-invest with them, and work together with them — but let it be known we think we bring something unique and needed to the ecosystem that has not been here before. We're like a refreshing new capital alternative for entrepreneurs along the Wasatch Front."
What makes Burningham believe Peak Ventures is so unique?
"We've started and sold multiple companies," said Burningham. "We've exited two NASDAQ listed companies, we've IPO-ed on deals. I think our team collectively has built enterprises worth about $1.3 billion as founders. That's the whole team. So we've done that. Now we're looking to take some of that money we've made, harvest it, invest it in entrepreneurs, and then we want to mentor.
"We take an active role. We love to lead rounds, we love to go on boards and then roll up our sleeves and dig in and work. I see our portfolio companies in our office every day. We work with them, help them recruit, help them with technical challenges, help them with scale, help them with contract issues and/or sales contracts, and all sorts of different things. Our MO is to get involved and to get our hands dirty and to help."
"Let it be known we think we bring something unique and needed to the ecosystem that has not been here before. We're like a refreshing new capital alternative for entrepreneurs along the Wasatch Front."
The phrase "entrepreneurs backing entrepreneurs" was uttered throughout our interview. Burningham and Krommenhoek exuded confidence and intensity when talking about their ability to help startups become successful.
"I think inevitably there comes a point in your startup where you just have your head down or you're beating your head against the wall; whether you have challenges in your product or customers or employees, you inevitably face issues that are really hard," said Krommenhoek. "Someone who can empathize with that and patiently see you through the hardest times… that's when your startup is defined and you really push through. You have to have someone who can empathize.
"We think having someone — an investor and partner — who can empathize and help see you through tough times is huge advantage and leg up in a startup's journey. I think it's just unique. And it exists elsewhere. If you look to Boulder, if you look to the Bay Area, there are a lot of those types of funds. They are the ones that are kind of hot right now, and we think that we add that to this ecosystem. This is very complimentary to what exists in Utah venture today and we'll syndicate often with other funds. We believe we'll be a fund that's going to be very interesting to a lot of great entrepreneurs."
"There's too much in-fighting in Utah and too much petty competition. A rising tide raises all boats and that's the situation we're in here in Utah, if we work together."
The interview ended with a final question about Peak Ventures' vision for the future of Utah's startup ecosystem.
"That's to be determined by all of us," said Burningham. "All of us that are involved in the ecosystem, we get to create our own destiny. We do that by the choices that we make every day. And so what I would first say is it needs to be authentic and true to Utah. I don't think we want to copy anyone. We can take best practices; we can see what other markets have done and try to apply things that are relevant here. But I think it's up to Peak Ventures and others in the ecosystem to kind of mold up and to grow our own special place. And it won't be exactly like Silicon Valley. It won't be exactly like Boulder; but it will be the right way for Utah. I think to do that we need to work together.
"There's too much in-fighting in Utah and too much petty competition. A rising tide raises all boats and that's the situation we're in here in Utah, if we work together. Or we can cut each other down, and I don't think it will be like that, but I think we need to work together to rise together.
"Peak Ventures wants to be a part of that, we want to be a credit to the ecosystem and we want to do good deals and exciting deals."
Published 10/6/2014