By hosting 66 different events, and drawing more than 4,000 people to downtown Salt Lake City over the course of 2.5 days, StartSLC became the largest startup and tech event to ever be held in Utah.
When we first started planning StartSLC, our expectations and goals for the event were pretty simple. We wanted to host something that was in line with Beehive Startups' mission to foster an inclusive, collaborative, and supportive environment for every member of Utah's startup community. We also just wanted StartSLC to have a fun and festival-like atmosphere, allowing for connections to happen between people who otherwise would have never met.
In the early stages of planning, StartSLC was just going to be a combination of three events. We were going to put on a $250,000 pitch competition, a hackathon, and the first-ever Utah Startup Awards. Again, we were thinking simple (although just those three events took a tremendous amount of effort and support from so many wonderful people).
After going on a listening tour throughout the entire state to hear from many different community members and organizations, we started to think big after learning Utah entrepreneurs were starving for an event that offered something different, something exciting, something epic.
By hosting 66 different events, and drawing more than 4,000 people to downtown Salt Lake City over the course of 2.5 days, StartSLC became the largest startup and tech event to ever be held in Utah. #StartSLC was trending on Twitter for two days, more than 800 people attended the event's finale, and, most importantly, the groundswell of support and excitement from Utah's startup community became so overwhelming that the echoes of StartSLC reverberated across the country.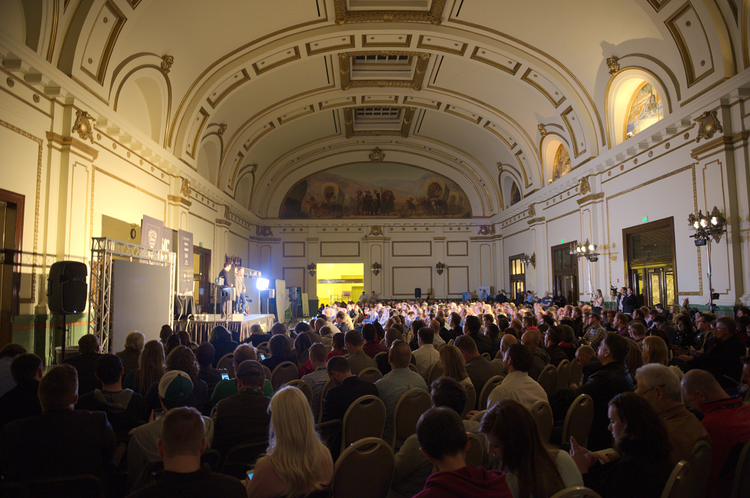 First and foremost, we want to say thank you to Stephen Walter. StartSLC couldn't have happened without Stephen. It's that simple. Just hours after presenting Lucid Software with the Salt Lake County Startup of the Year Award, Stephen and his wife (our very own intrepid reporter Meg Morley Walter) welcomed their second child to the world. We want to publicly congratulate them both on the new addition, and profusely apologize to Meg for scheduling StartSLC on her due date.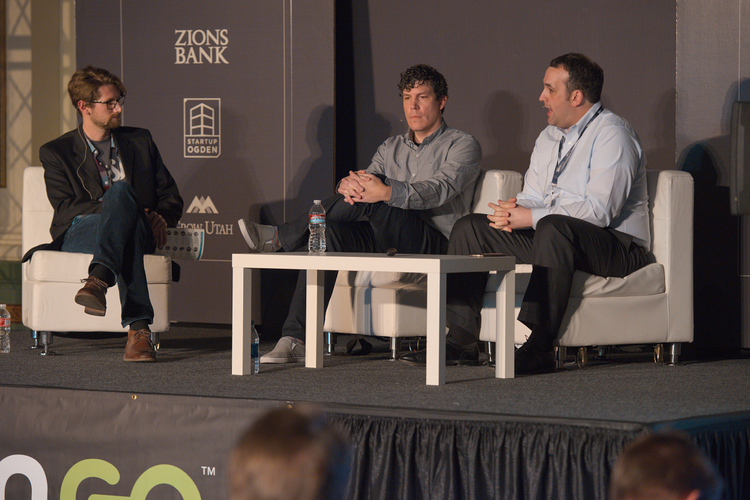 We'd also like to thank Shumway Van & Hansen for letting Stephen pal around with a bunch of irrational fools who thought they could put on the largest startup event in Utah's history. Before StartSLC, Stephen also played a major role in our campaign to rescue a 15-year-old boy from bee rustlers. Many have come to think of Stephen as a member of the Beehive team, but in reality he's much more than that. Stephen is a member of the Beehive family. We'll follow you anywhere, brother.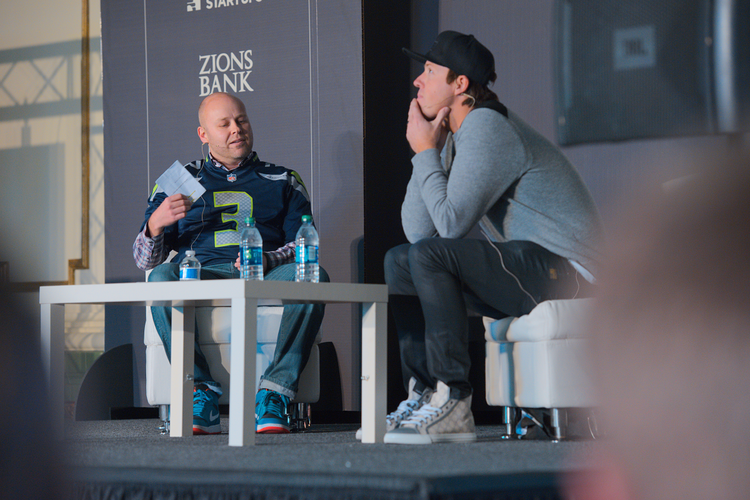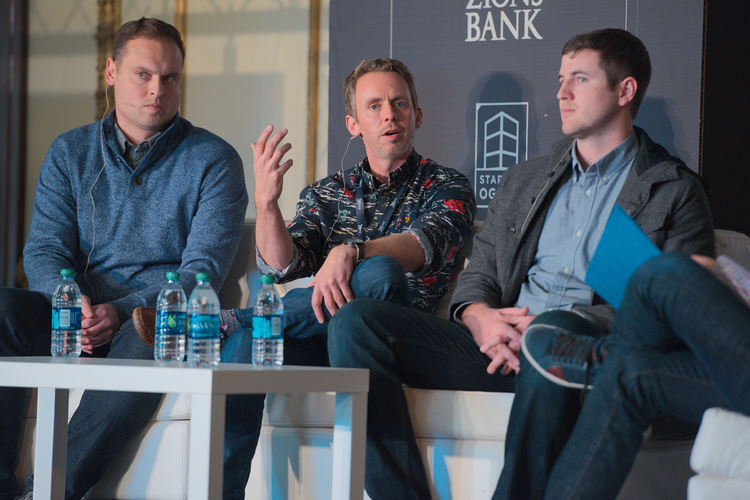 We want to thank Grow Utah and Zions Bank for all of their support and hard work. Craig and Justin Bott believed in StartSLC when it was just an idea on a whiteboard, and Scott Anderson and Mike Winder caught the vision the moment we laid-out our plan. We're excited to have teamed-up with these two well-respected organizations to help broaden Beehive's reach and impact on Utah's startup and tech community.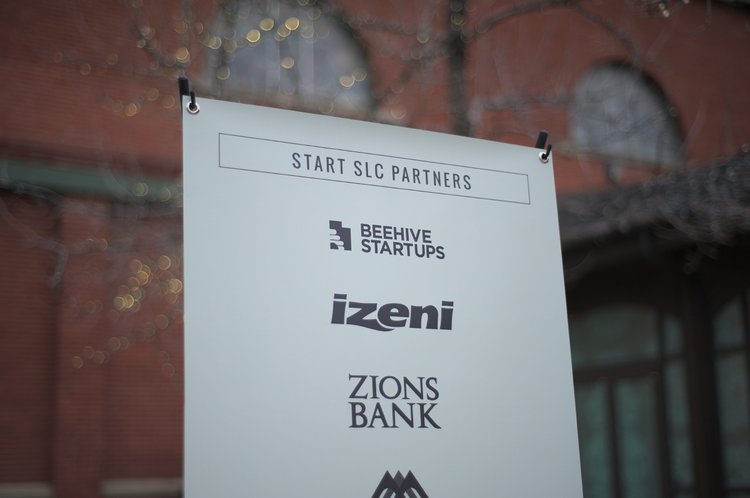 We want to thank Izeni — without whom there would not be a Beehive Startups or StartSLC. We owe Gabe and Jordan Gunderson a giant debt of gratitude.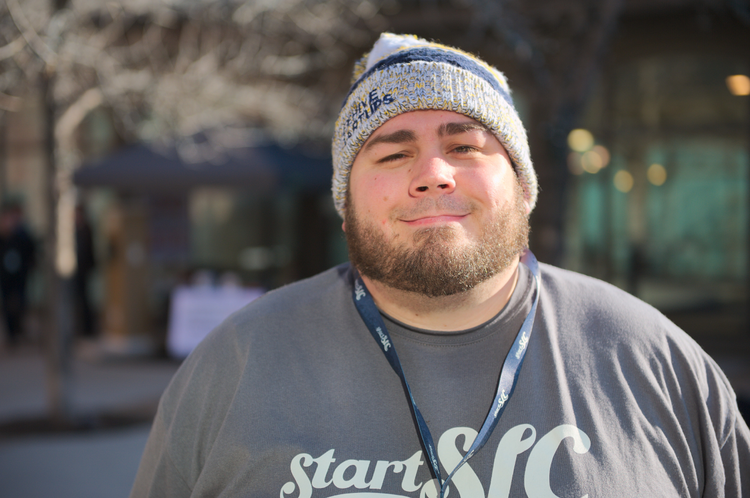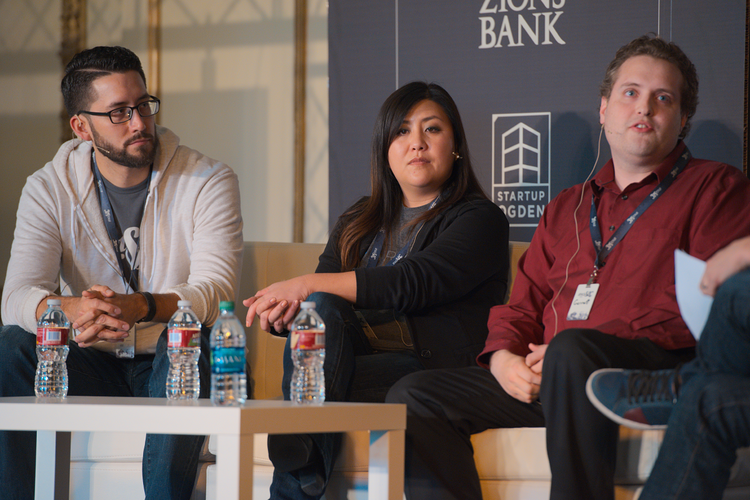 We want to thank Victor Villa and UTOS for putting on an excellent hackathon. We can't wait for OpenWest!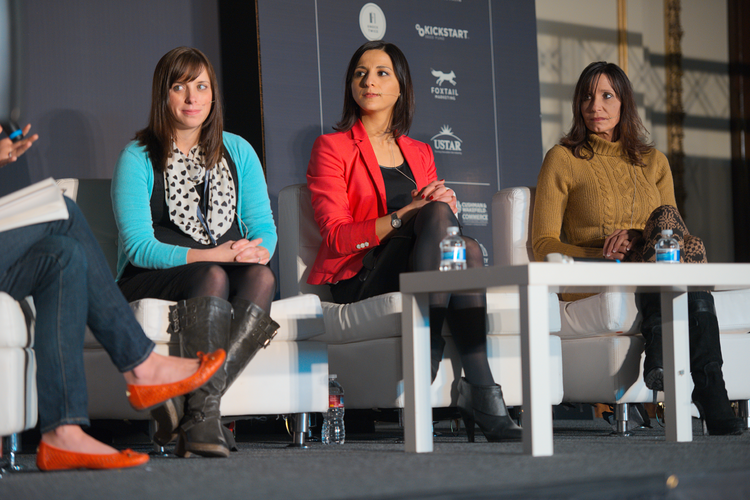 We want to thank our sponsors for believing in us from the beginning — back when StartSLC sounded like an impossible undertaking, and people were wondering who we thought we were for even attempting to pull it off. We sincerely appreciate your support, and look forward to working with you again in the future.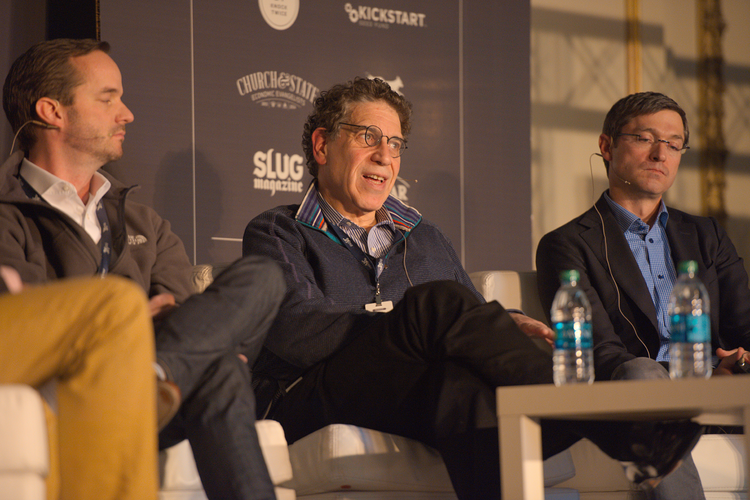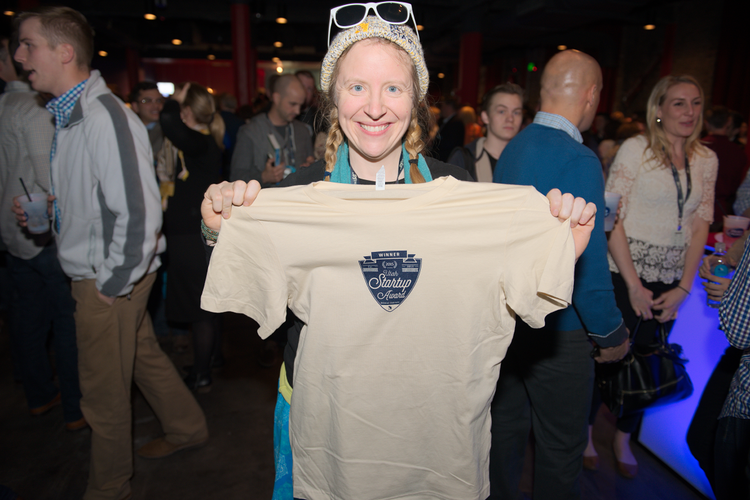 We want to thank the more than 50 organizers who played such a pivotal role in StartSLC's massive success. StartSLC was truly powered by Utah's startup community. The number of people who put in countless hours to help pull this thing off is awe-inspiring. We can't possibly pay you back for all of your efforts, but we can certainly take you all to lunch sometime soon to commiserate, share some laughs, and say thank you.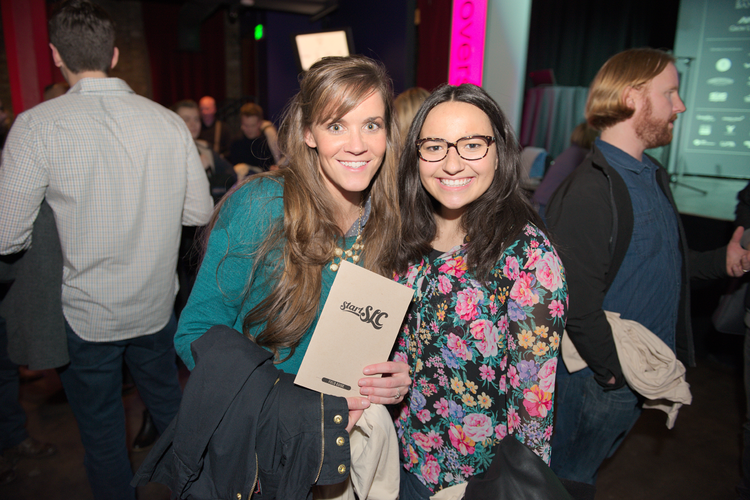 We want to thank the more than 50 speakers who stood on the main stage to share their knowledge and experience with Utah's startup community. We had a powerhouse lineup of speakers and panels all weekend. Thank you for taking the time out of your busy schedules to enlighten and inspire the StartSLC audience. And thank you to Jeff Lind and Nicole Smiley from Knock Twice for putting so much time into making sure the main stage programming went off without a hitch. It was a pleasure working with you. Let's do it again soon.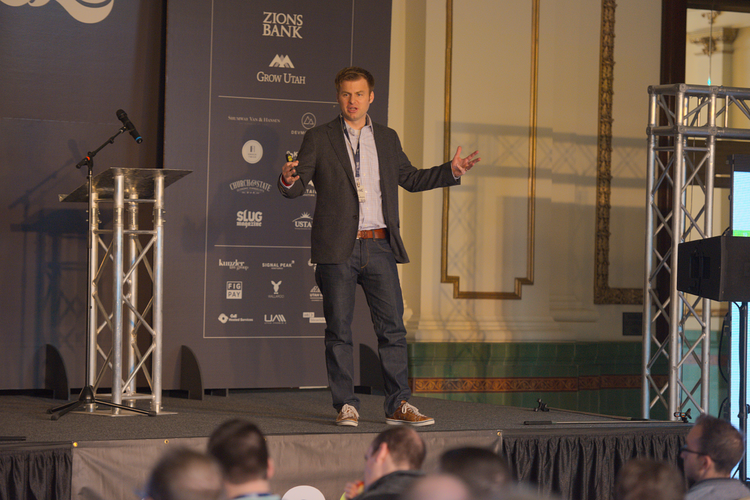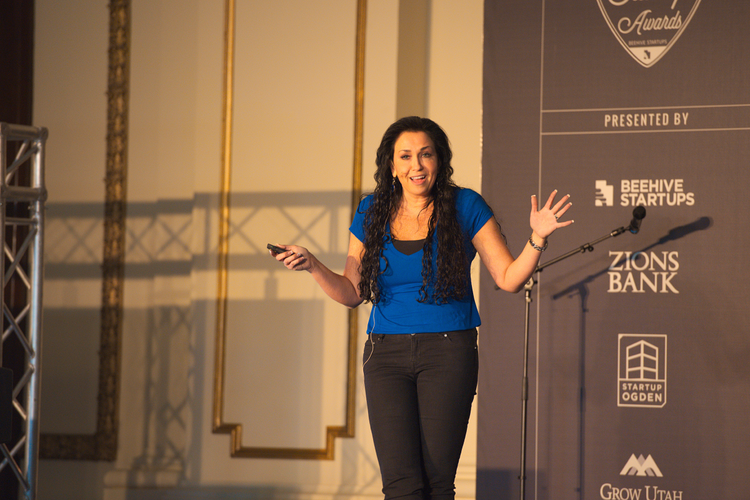 We want to thank Pluralsight CEO Aaron Skonnard for delivering such an inspiring keynote address, for being such a great example, and for being so willing to help and support Beehive Startups early on in our efforts to foster a vibrant entrepreneurial ecosystem in Utah.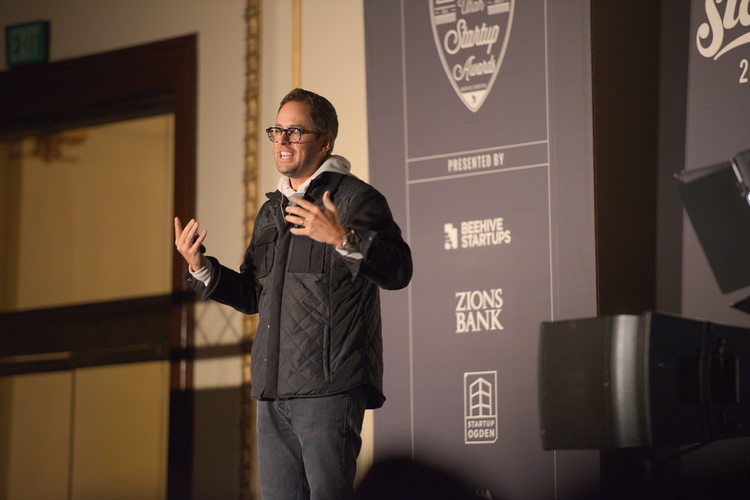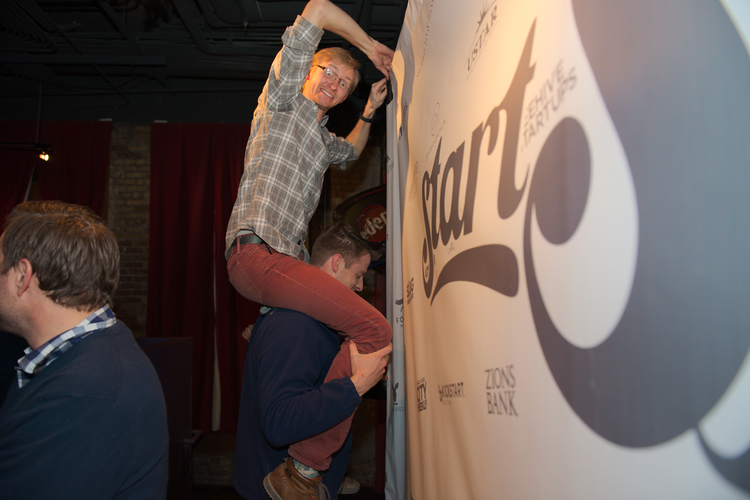 We want to thank the 10 investment firms who each contributed $25,000 to bring our pitch competition prize to $250,000 — the largest in the country. StartSLC wouldn't have gained any of its early momentum without this competition as our anchor event. It was an honor working with you. We're looking forward to doing it again next year.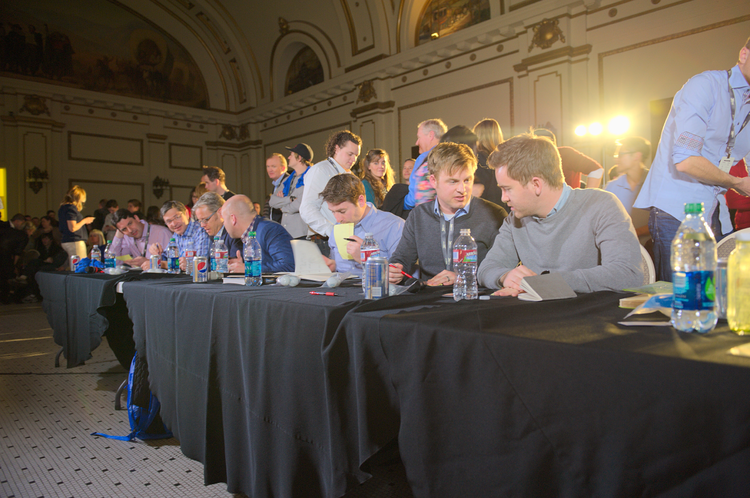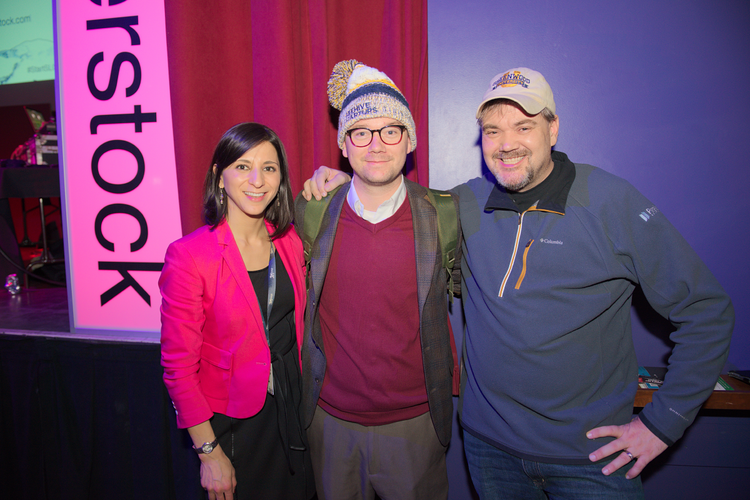 We want to thank the 187 startups who participated in our inaugural pitch competition. It wasn't always easy, and Gabe Gunderson was a cruel, yet benevolent task master, but like a family taking their child to get immunization shots, we got through this thing together and we're all better off for it. We hope to see a lot of you next year.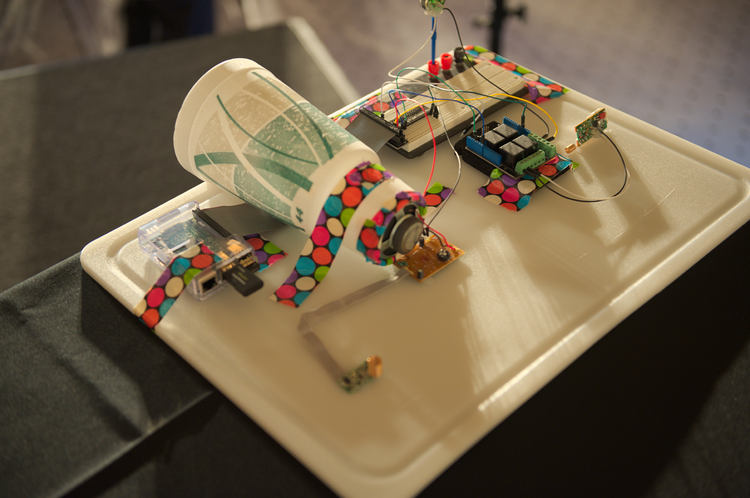 We want to thank Zenefits CEO Parker Conrad for delivering a fiery speech on Friday morning that had the crowd in an uproar. Thanks for taking some time away from building the fastest growing SaaS startup in history to address your company's current ban in Utah.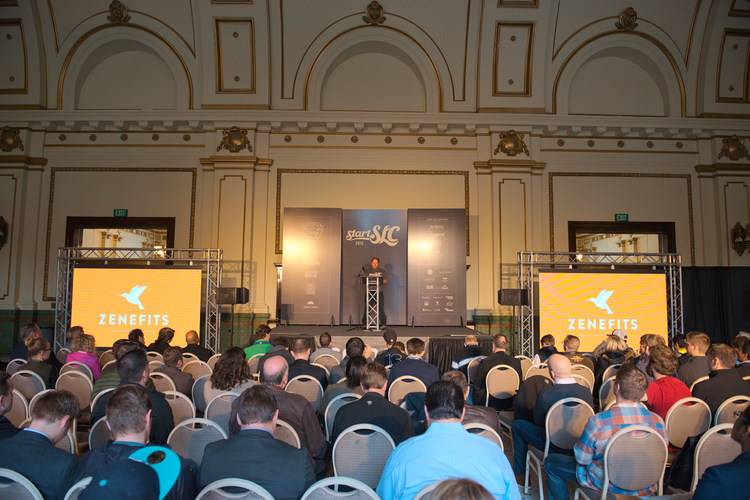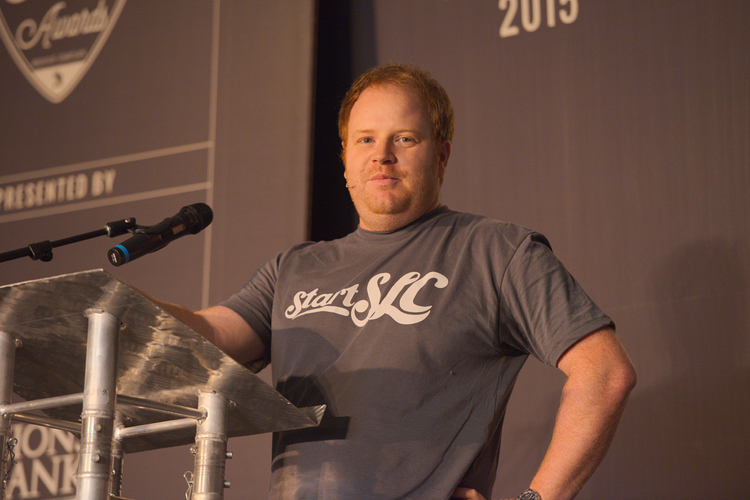 We want to thank Church & State for hosting the preliminary rounds of the pitch competition, as well as two incredible after parties on Thursday and Friday night. Garrett Clark may wear yellow pants, but we still count him as a friend and look forward to doing a lot of great things together in the future.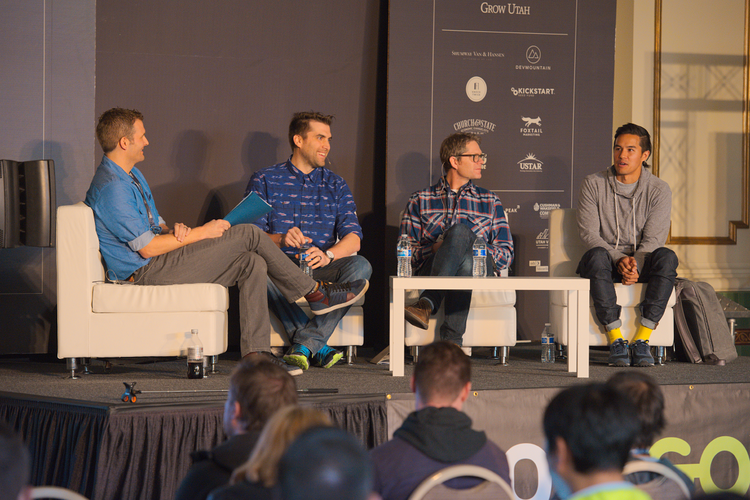 We want to thank Overstock for hosting an epic after party Saturday night, and for allowing their chairman, Jonathan Johnson, to take the time to promote StartSLC on a number of local media outlets, deliver an amazing speech Friday night, and participate in a wide array of panels. Give us a call if you ever get around to running for governor, Jonathan. We owe you one.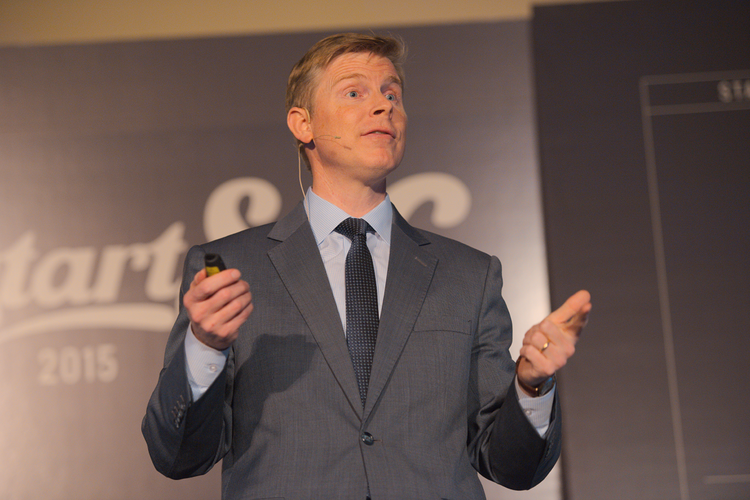 Speaking of Overstock, we want to thank one of StartSLC's directors, Erin Valenti, for playing such a pivotal role in organizing the Overstock Lounge on Friday, and for keeping us on our toes by asking a million questions that we never would have thought needed to be answered. StartSLC was a better event because of Erin's involvement. Thank you.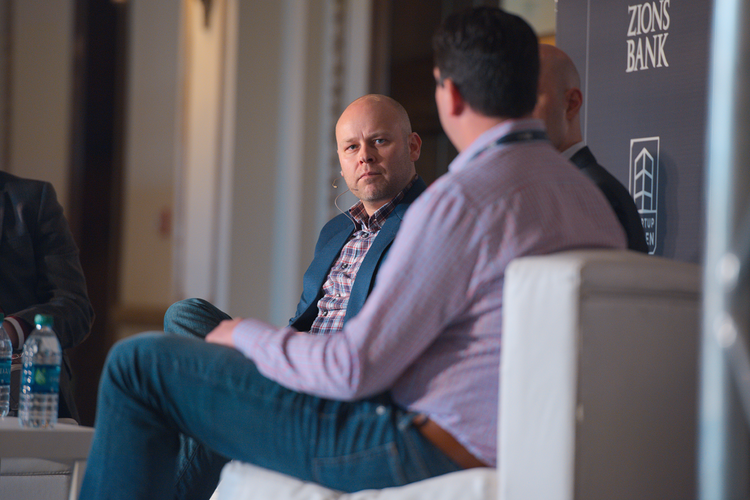 We want to thank TechCrunch's Sarah Buhr for not only getting me into some trouble for saying we should stop using an unoriginal, contrived moniker and start focusing on what makes Utah unique and great, but also for interviewing our good friend Mike Templeman and spotlighting the tremendous effort he put into making StartSLC a huge success. We love you, Mike. You created a pathway to our hearts and that's what matters most.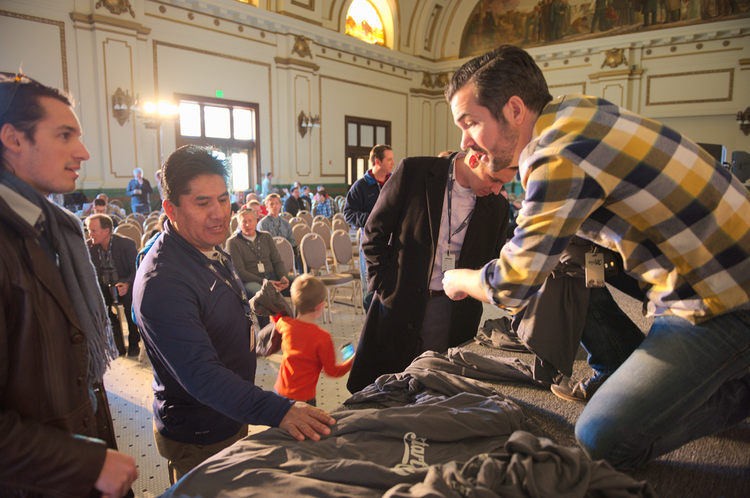 We want to thank Outlier Magazine for traveling all the way from St. George to spend the weekend at StartSLC. Ever, Melinda, and the whole Outlier team are doing fantastic work down south.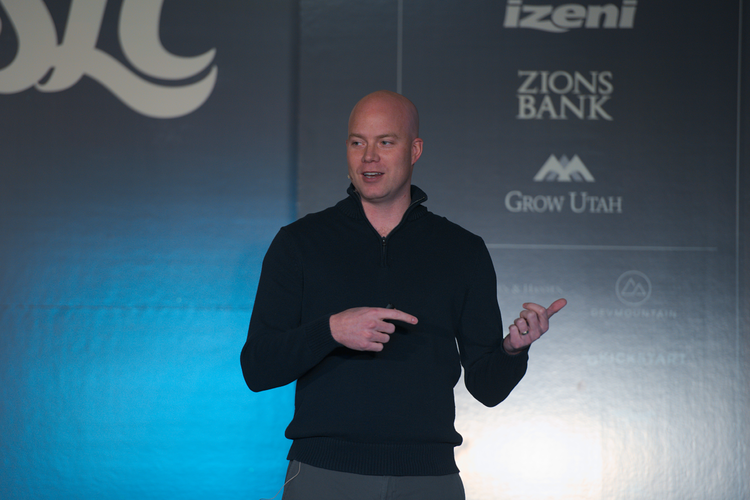 We want to thank UVEF Chairman Ryan Westwood, the UVEF board, Robb Kunz, Jessica Haggett, Rob Gallup, and the rest of the BoomStartup team for kicking off StartSLC with an entertaining debate on funding. Any debate that prominently features our good friend Doug Wells is a debate worth attending.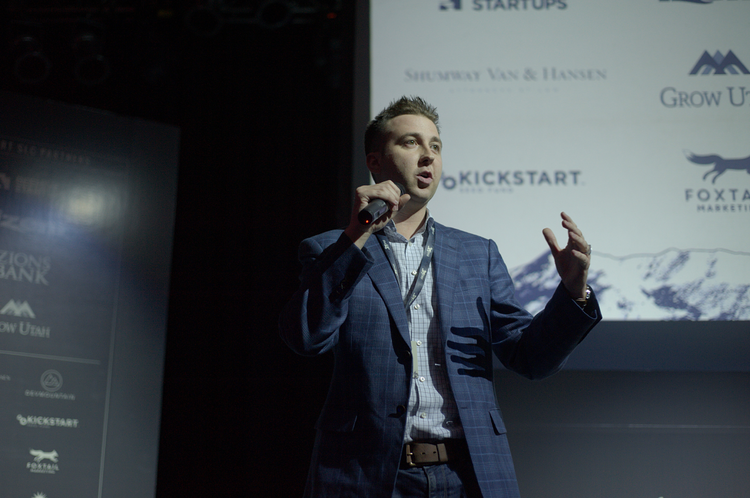 We want to thank our fellow Provoites DevMountain for dropping some serious iOS knowledge during a mini bootcamp at StartSLC. The iOS class was great, but it was Mo Reeder's moustache that kept us coming back for more.
We want to thank Alex Lawrence and Startup Ogden for sponsoring the Utah Startup Awards, creating some awesome t-shirts, and for being supportive from the beginning.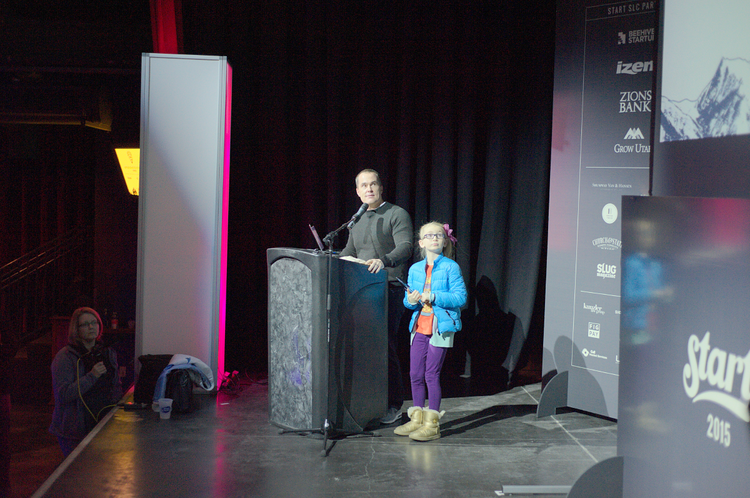 We want to thank the organizers of 1 Million Cups Salt Lake City and Provo for joining together to host the first-ever 2 Million Cups. Let's just hope this event doesn't get back to the Kauffman Foundation.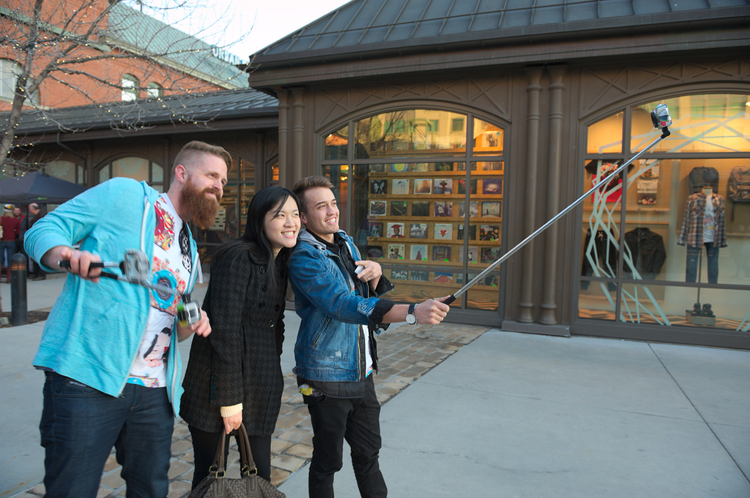 We want to thank Nick Baguley and the rest of the team at Big Data Utah for putting on an impressive predictive analytics competition. What did we learn? Google needs to up their game if they want to compete with some of Utah's finest hackers.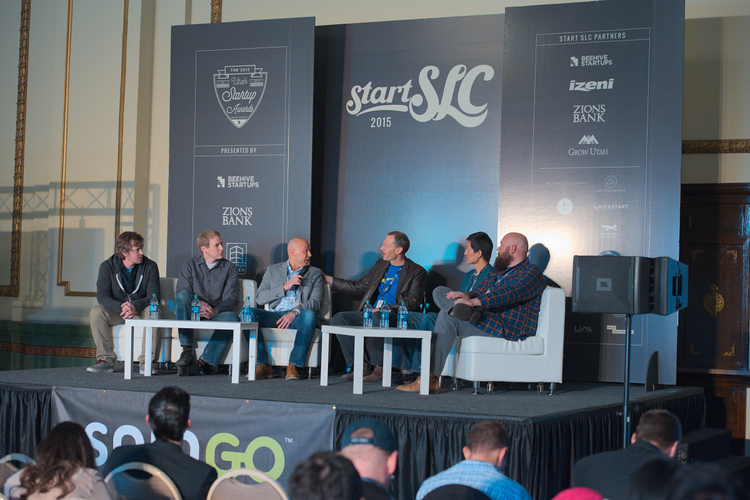 We want to thank the Women Tech Council for putting on a series of workshops aimed at helping entrepreneurs throughout their startup journey. We've long admired your organization and look forward to working with you a lot more in the future.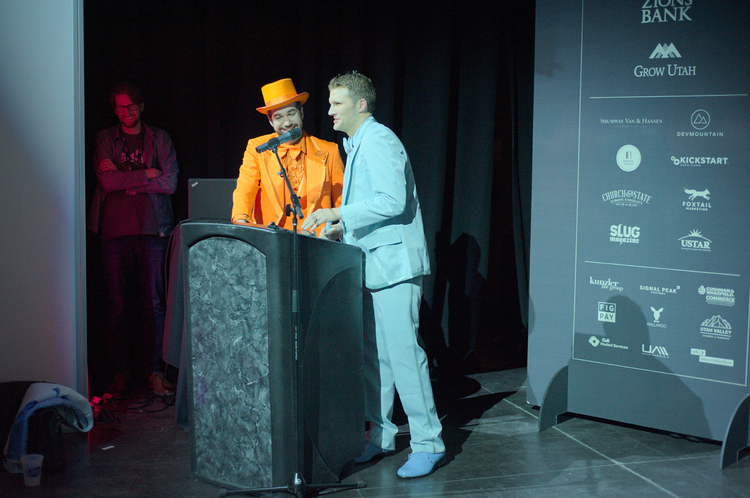 We want to thank our friends Hala Saleh and Cache Merrill for teaching StartSLC attendees lean startup methodologies. We especially want to thank Hala for bringing a bunch of food trucks to StartSLC on both Friday and Saturday. You're a true hero, Hala.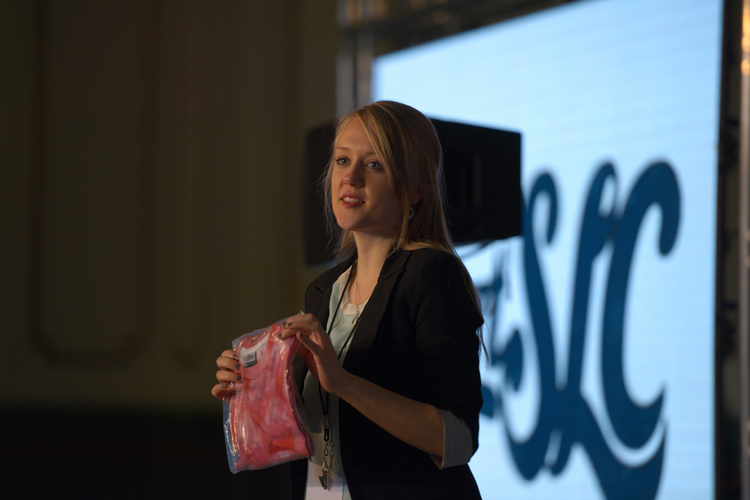 We want to thank Brian Nelson and the rest of the Bitcoin panel for helping us better understand blockchain technology, and for advocating for Utah to become the blockchain capital of the world. Why not us?
We want to thank the Salt Lake City Angels for hosting their first-ever public pitch session in front of a huge audience at StartSLC. We enjoyed the opportunity to get an up-close look at your secret, magical ways.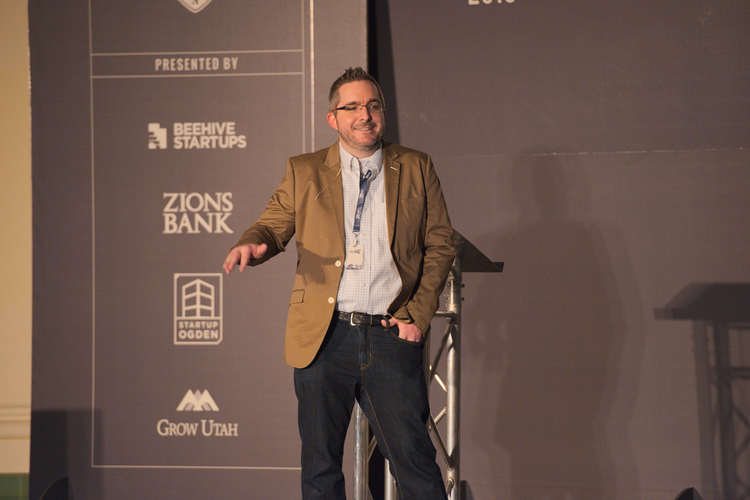 We want to thank the Salt Lake City Coworking Coalition for hosting a coworking crawl during StartSLC. There are so many cool coworking spaces popping up all over Salt Lake City. We look forward to working with all of you to help promote SLC's startup ecosystem.
We want to thank Jeremy Hanks for bringing LaunchUp to StartSLC, delivering a passionate speech, bringing awesome props to the awards show, and showing us his StartSLC excitement by sharing this epic video. You're our everything, Jeremy.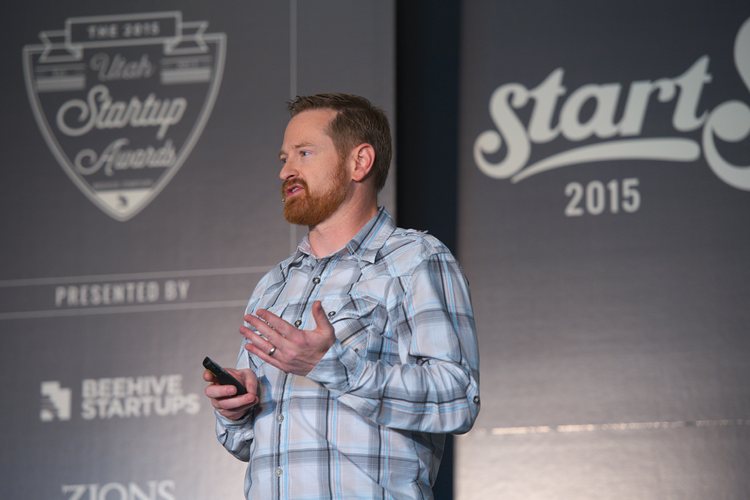 We want to thank Peter Harris and the rest of the University Venture Fund for co-hosting an amazing after party at Church & State with us on Friday night. Who knew there was a band that played Blink 182 covers, or that Jeff Lind could drop a sick beat?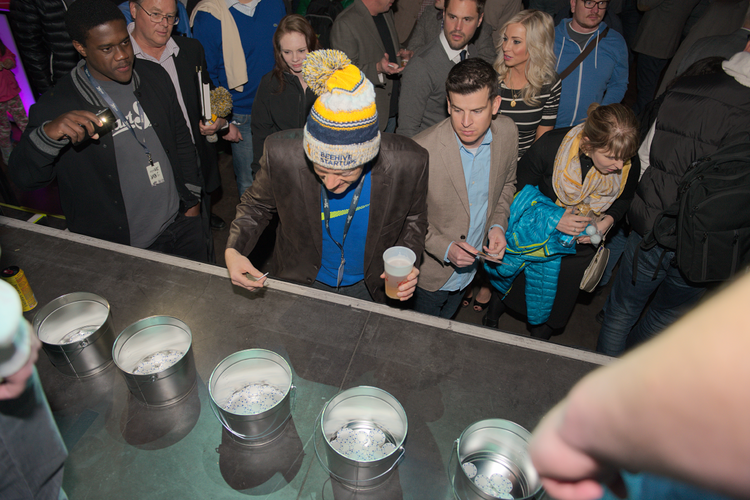 We want to thank Pat Wright and Utah Geek Events for hosting a Family Technology Day at StartSLC. I'll never forget being able to sit with my son as he asked an incredibly detailed question about something to do with Minecraft. Thanks for the memory, Pat.
We want to thank Angela Brown, Craft Lake City, and Pictureline for hosting a drone flying class at StartSLC. Angela and SLUG Magazine also played a huge role in booking the entertainment for StartSLC's opening and closing parties. We had sword dancers, people. It was awesome.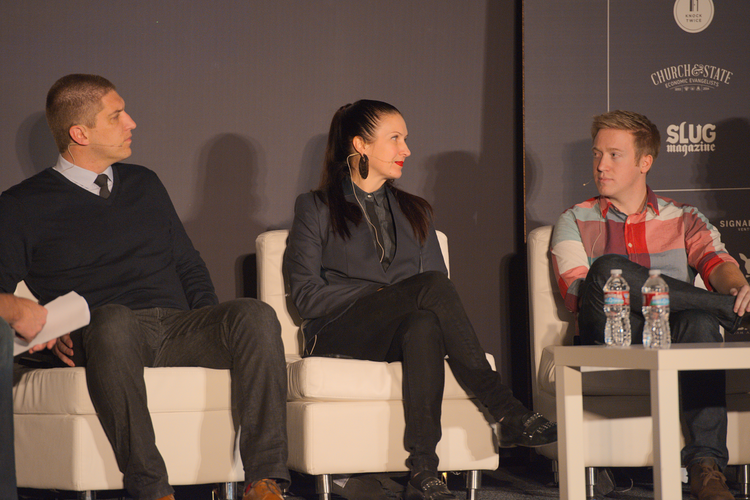 We want to thank Stacie Farmer and Girl Develop It SLC for hosting a Git Class at StartSLC. I'm proud to call Stacie a friend and we hope to support GDISLC much more in the future.
We want to thank the Utah Cyber Security Alliance for performing a live demo of hacker methods at StartSLC. I never want to log-in to a computer again.
We want to thank Travis Ashby and Utah Business Games for hosting a ping pong tournament at StartSLC. We're looking forward to sponsoring UBG's main event in March.
We want to thank the Global Chamber of Commerce for hosting an event all about globalization at StartSLC.
We want to thank Doug Leonard and the rest of the Startup Grind Utah team for hosting YouTube celebrity Scott Winn at StartSLC.
We want to thank JumpSearch for hosting a powerhouse panel of entrepreneurs who talked about attracting and retaining talent for a startup.
We want to thank City Launch for hosting an event all about igniting your inner badass.
We want to thank John Graff for explaining why ed tech sucks, but not for the reasons you think.
We want to thank Venator Ventures and Phil Windley for hosting an event about recruiting top tech talent to Utah.
We want to thank Drew Clark for hosting an informative discussion on the future of Utah's tech ecosystem. This was one of my favorite panels of StartSLC.
Thank you to everyone who helped turn StartSLC into such a great event. We're humbled by your support and commitment to Utah's startup ecosystem. Let's continue to do great things together.
We're already planning for next year. We know there are plenty of areas where StartSLC can both improve and build upon its initial success. In a couple of weeks, we'll head out on another listening tour. In the meantime, we'll try to get some rest and bask in the glow of a startup community on the rise.
Published 2/3/2015