"We believe that simple actions can spark positive reactions for change and that our people play an essential role in making a difference in the world each day."

In 1979, a physician at the University of Utah developed temporary healthcare staffing. He helped place healthcare professionals in the historically underserved areas of the rural southwest. CHG Healthcare has since grown into a thriving business that places physicians, physician assistants, nurse practitioners, and physical and occupational therapists in hospitals and clinics across the country.
Headquartered in Midvale, the company employs more than 2,500 people in eight offices across the country, including Utah, Florida, North Carolina, Connecticut, Michigan and Oklahoma.
Last year CHG, through its brands CompHealth, Weatherby Healthcare, RNnetwork, Foundation Medical Staffing and Global Medical Staffing, placed over 12,000 medical providers. Those providers served 25 million patients. "We're still passionate about helping facilities — especially in rural areas — find the right healthcare provider," says CEO Scott Beck.
The company is also passionate about its culture. "We've found that when you create an atmosphere of respect, caring, trust and fun — and really allow people to be themselves — people will bring their best selves to work every day and will take care of our customers and each other," Beck says. He explains that it's putting people first that sets CHG apart from other companies in the industry. Beck says, "We're in the relationship business. Our customers need to know that they can trust us and can trust our providers with their patients."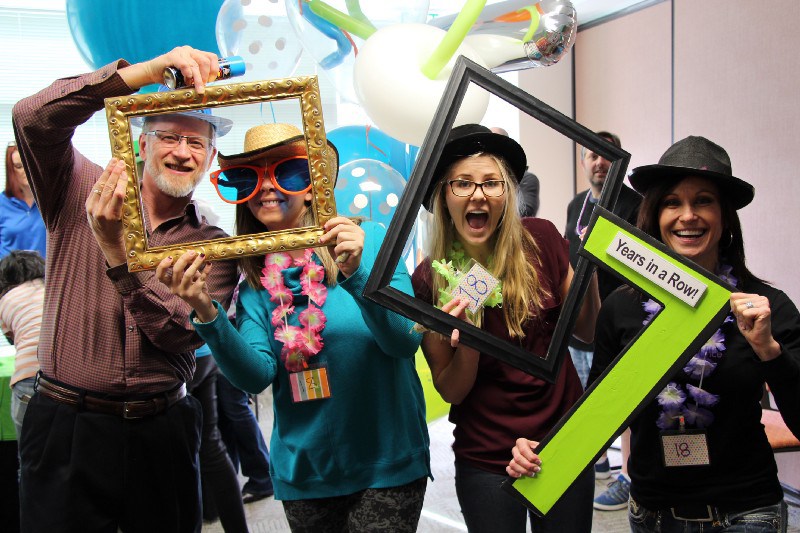 But, Beck explains, culture hasn't always been the company's strength. In 2001 their turnover rate was nearly 50 percent, which was expensive and led to a lot of lost productivity. "We realized that for us to succeed, we'd need to create a culture where employees could grow their careers and find purpose in their work," Beck says. "We started by defining our company's core beliefs — continuous improvement, integrity, quality, growth, and putting people first — and then committed to creating a culture that embodied these values."
CHG now has a turnover rate of just 14.5 percent and an employee engagement rate of 90 percent, as well as the highest revenue in the history of the company. The change is so remarkable, one might even call it award winning. Fortune magazine named CHG one of the 100 Best Companies to Work For each of the past eight years. The company has been recognized as one of the best staffing firms to work for by Staffing Industry Analysts. And they've been recognized by People magazine as one of its 50 Companies that Care for its commitment to making a difference.
"Our goal is to continue to create a highly engaging culture that empowers our people to make a difference to each other, our communities and our customers," Beck says. "This will help us to continue to attract top talent who will bring diverse thoughts and skills that will enhance our culture and help us continue to be a leader in the industry."
"We're also focusing on continuing to provide our customers with the best experience possible, tailored to their individual needs. We want to make sure we are making it easier for our customers to work with CHG than any other staffing company by improving our processes, our relationships, and the technology that enhances the experience."