By Joey Ferguson
At work John Fenley sits in a desk next to his "co-workers." But unlike a traditional office, he is a sole proprietor of a technology startup.
Welcome to co-working, where freelancers and startup companies work alongside one another. Three such places exist in Utah, and many are turning to them as an affordable, collaborative alternative to the traditional office.
"It feels pretty isolated when you work from home a lot," Fenley, a renter at The Startup Dojo, a co-working facility in Provo. The help received from nearby colleagues in a co-working space is "invaluable."
The tenets of Innovation Network, a co-working facility located in the Startup Candy building in Provo, are broken down into three parts: technology, professional services and creatives, like photographers and designers, said Devereaux Smith, co-owner of the 2,000-square-foot facility.
Low cost of space, month-to-month payment schedules without a contract and without having to pay for utilities are all attractive advantages Innovation Network offers.
"We take care of all the utilities, internet, building maintenance and furnishings," Smith said. "Basically, a co-working tenet comes in, sets up their computer and goes to work."
But the biggest advantage of co-working isn't about saving money.
"It's nice just being in an environment where people are trying to advance a business and struggling with some of the same things you are," said Fenley who works on his digitization company Crossies.com in a co-working facility.
The Dojo has been open for just over two years and has had around 40 people in its 1,800 square foot space during the time, Michael Zaro, managing director at Startup Dojo, said in a phone interview.
"The collaboration with other people has been really helpful," Zaro said. "I know half a dozen examples of companies that have been able to be more successful and even make more money by being in The Dojo."
Verisage LLC, a mobile app and web development firm, is the largest company to work in the Dojo with 12 employees.
The facility offers 24-hour access to a single desk for $50 a month or a choice of eight offices ranging from $300 to $600 depending on size and access to windows.
Right now, most of the people who work in The Dojo are part of a startup company, with only about 10 percent of tenets working as freelancers, Zaro said.
Zaro says the company has their eyes on expanding to bigger office spaces next year.
Other co-working facilities are springing up as the trend continues to grow in the state.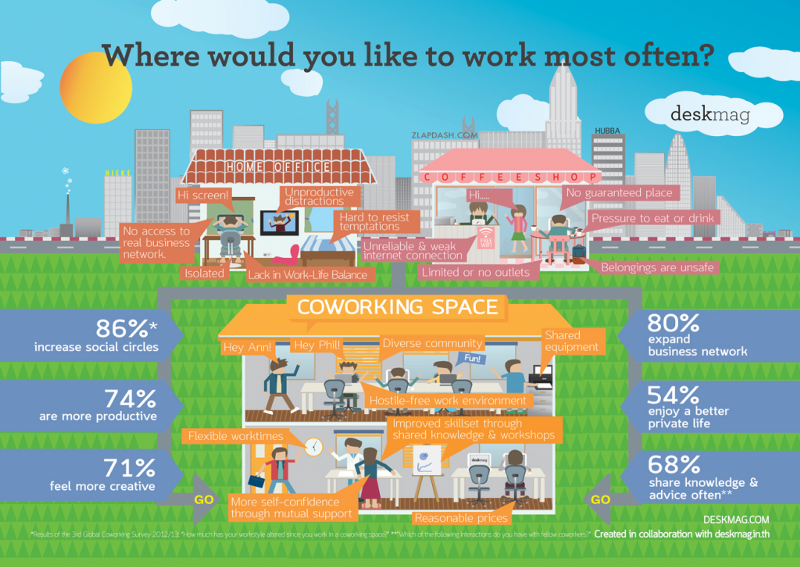 Camp 4, a shared-workspace and resource provider for startups, opened its doors and will offer incubation and co-working space in its new facility in Provo.
The new facility, called Camp 4, is a collaboration of Innovation Network, BoomStartup, The Startup Group and the Provo City Mayor's Office. The site will be the new home for BoomStartup and Brigham Young University CET's business accelerator programs.
"I'm really excited for the opening of Camp 4," John Richards, co-founder of BoomStartup said. "It's going to provide a great opportunity for real innovation and acceleration to occur."
Camp 4 is located in the Startup Candy building, which is the same place Innovation Network is located.
BoomStartup and BYU CET will host incubation programs at Camp 4. The two groups will take up the entire 6,000-square-foot second floor in the Startup Candy building.
Other co-working facilitators outside of Utah, like The Hub, are moving into the state.
The Hub plans to open a work space in Salt Lake City, according to the company's website.
"We recently received the licensing to operate here in Utah and are doing a big marketing push toward the end of this month," said Dustin Hagget, co-founder of mobile service provider Sharetalk, in an email to Silicon Slopes.
Hagget was unable to disclose any more information about The Hub in Salt Lake.