A look into what it's like raising venture capital as a female.

I need to start by telling you that in writing this piece about the female funding gap, I feel very much like these ladies:
It's a tough and tricky land mine of a story. And I'm terrified to write it. Because while I am a female, I've never tried to raise funds. And I've certainly never been tasked with deciding who should receive funds nor tried to navigate the complications that entails. Pretty much the only qualifications I have to write this story is owning a computer and having access to the Silicon Slopes Medium account.
So, instead of opining, I'm going to stick with the facts and the experiences others have graciously shared with me to address this problem.
So. The Facts. With Linked Citations.
What Those Facts Mean
Even though few female-founded companies are backed by venture, those that are backed generally perform better than venture-backed companies founded by men. So why doesn't more investor money go to females? Because all investors are sexist pigs. I'M JUST KIDDING, CALM DOWN. If only it were that simple.
But it's not. It's a multi-pronged problem with a number of issues contributing to both a lack of females founding companies — even relative to the small number of female founders — and a lack of female-founded companies receiving capital dollars.
The Issues
To learn what's contributing to the funding gap, I talked to a lot of people. A LOT of people. Founders, investors, and observers of the scene. These people helped me identify some of the major issues that make fundraising feel like a nearly impossible task for any female founder. Those issues are:
Unconscious bias. I heard this term in nearly every conversation I had, and investors' unconscious bias was offered as one of the top explanations for why women aren't funded more often. Please. Don't misunderstand. And don't send me any angry emails. No one is saying all investors are intentionally biased. Only that they may have unconscious biases, like we all do, and those unconscious biases may affect their investment decisions. We like people who are like us, and in the world of venture, often investors invest in founders who are like them. Most venture partners are male with SAAS backgrounds, therefore, most founders that receive investment dollars are males building SAAS startups.
"People tend to resonate with people like themselves," says Kickstart Seed Fund founder and managing partner Gavin Christensen. Kristy Sevy, founder of Fuzeplay, has felt the effects of unconscious bias in a number of meetings. "It seems that if you're not a certain type of person (white male) with a certain type of business (SAAS) and background (BYU), investors [in Utah] have already made up their minds. There have been a lot of meetings where I have taken lead, but the investor will look to my brother for validation after every comment or answer to a question," she says. "It's hard to change a bias that people don't think is there."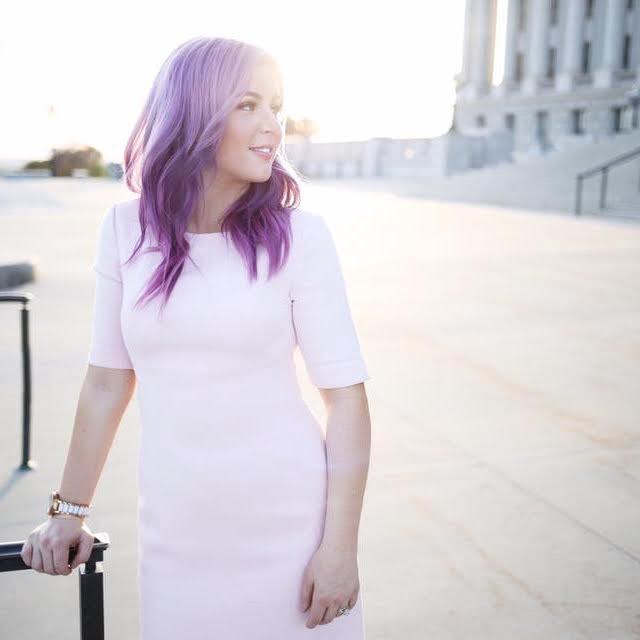 Kristy Sevy, founder of Fuzeplay
It's a bias that hurts not only women, but the investors who miss out on potentially lucrative investment opportunities. Sara Jones, cofounder of Women Tech Council, explains that while there aren't a lot of women founding enterprise startups, "there are a lot of women building scalable businesses in other verticals with high growth rates, or who just need the right mentorship nudge to grow in that direction and it doesn't seem that Utah VCs are playing much in those spaces." As Sunny Washington, founder of Ardusat explains, "Unless you recognize your unconscious bias, you might be missing out on some opportunities."
Cultural Norms. These contribute to unconscious bias. And heck, just straight up bias too. Not all cultural norms are bad, obviously. I'm pretty okay with the expectation that every member of society wear clothing in public. But some cultural norms are destructive. Like the cultural belief that women cannot give their all to both being a mom, or future mom, and running a company. "There may be perceptions, fair or unfair, toward a female relative to their whole-hearted risk," says Sid Krommenhoek, managing partner at Peak Ventures. He explains, "Traditional roles could lead people to ask, 'Are there other obligations competing for this person's time?'" In other words, can a woman be a mom and the head of a company? "It's not right that a woman or any human step onto the stage and be given a higher bar," Krommenhoek says. Not right as it may be, some women are feeling that higher bar. "I don't feel like I'm being compared the same way. I have to prove myself in order to get capital," says Washington.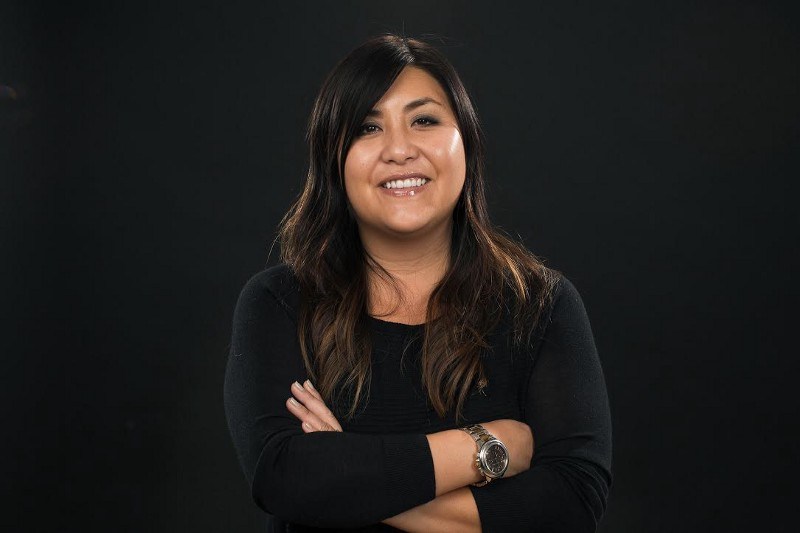 Sunny Washington, founder of Ardusat
"Social norms change frustratingly slowly," Christensen says. "When your society has been male dominated for generations, it takes a while for things to change."
Few women are founding startups.
"Our numbers show that a little over 5% of deals coming in the door are from women," says Krommenhoek. "We have a pipeline problem. We don't have many women starting companies," Washington adds. It's difficult to determine exactly why this number is so small.
But it could be because women don't even know, or believe founding a startup is possible. Partly because not a lot of women have done it. "You need to see people like you be successful to believe it," Christensen says. Minna Wang, analyst at Kickstart Seed Fund, adds, "As women rise through the ranks, other women can see that and it becomes more comfortable for them."
As of now, it's not very comfortable for women because they are a major minority in a male dominated industry."The traditional fields that feed into venture capital are dominated by men and taught predominantly by men," says Krommenhoek.
The women who are founding startups don't always feel welcome.
"Some of the ecosystem is not welcoming to women," says Washington."I think that until we adjust some of the issues of diversity, making it possible for the underserved to be successful, we're not facilitating a great ecosystem."
"I think startup culture can be very bro-y," says Christensen. Again, this is (hopefully) not intentional on the part of investors. But because they are male, the events and networking opportunities these investors put on tend to be male-centric.
Few women are making investment decisions.
"I think there's an access problem for women both here (in Utah) and nationally," says Alison Wistner, managing director at Mercato Partners. "More than 90% of senior investment professionals at venture capital firms nationally are men and there's a natural tendency for networking circles to contain similar demographics."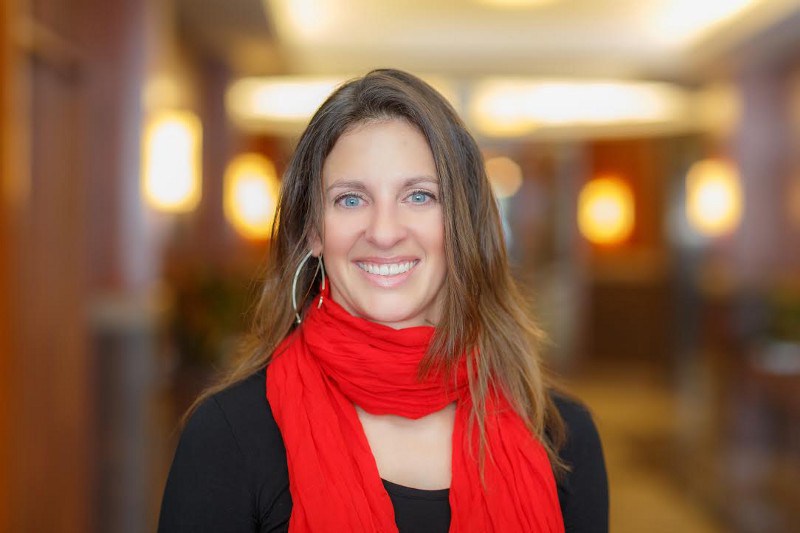 Alison Wistner, managing director of Mercato Partners
"It can be really hard for a male investor to connect with a female founder, especially if her company is female-centric," says Wang. Washington adds, "Men tend to build SaaS companies. Women are coming from a different perspective."
My husband once told me about an idea for a company he had heard and thought would never work. However I thought it was one of the best ideas I'd ever heard. It was a service that I, as a woman, would use all the time, but one that he, as a man, would never use.
Jones tells of another such anecdote, which she heard from Matt Cohler of Benchmark at the Silicon Slopes Summit 2017. "[He] told a great story how he regrets not investing in Pinterest. He said 'I wanted to put a sign on my bathroom mirror so that every day I could remind myself, and the sign would say: 'I am not a 38-year-old woman.' Basically he was saying, 'I didn't get what the platform was all about.' What's interesting is, did it even matter that the platform was used mostly by women? While the growth and traction metrics alone don't tell the entire story, seems like the investment case would have been pretty clear."
Perspectives that aren't known can't be considered. Having more women making investment decisions makes more perspectives known and considered.
Why investing in women is good for everyone.
Sure, investing in women is good for the earth and karma and will get you into heaven and blah blah blah, but let's talk cold, hard capitalism: Investing in women can often mean getting a better return on investment.
"I think we should be conscientious about understanding how diversity of all kinds drives returns. Expanding our networks and looking at different business plans is good investing. And it helps if we are constantly trying to add diversity across our portfolio companies' management teams and boards of directors," says Wistner.
"When some females are overlooked, for me as an investor it creates an opportunity," says Christensen. "We take advantage of this market failure." Christensen adds that part of the reason women tend to succeed is their collaborative nature and high emotional IQ. "It's rare that you get the big ego-ed woman," he says.
What women should know before they try and raise money.
Know what to expect. It's not easy for anyone to raise money for their company. And as a woman, at one point or another, you feel very alone. "You will have to stand alone sometimes. Keep standing," says Krommenhoek.
There are, however, women who have been through the process and are willing and able to both empathize and help. Finding a mentor or a group of mentors can make the fundraising process far less painful."I have been blown away by the female mentorship in Utah," Sevy says. "I've found that the more successful a woman is, the more willing she is to give her time. The women really rally together."
Women can also help change the venture scene by helping investors recognize biases. "I think [the funding gap] can change, just by speaking up," says Freshly Picked CEO Susan Peterson. "I find more often than not it's the institution, not the people."
As for more practical advice, Alison Wistner says, "Women should make a conscious effort to attend the various entrepreneurial events in our state and reach out to local investors and venture capitalists to create awareness for their companies early. It's not difficult to start developing relationships with investors before you need capital and it makes a significant difference in success rates after you are officially raising a round of financing."
And Christensen says, "Do everything you can without money. Choose something very fundamental to who you are. Women who start from that end up starting incredible businesses."
What investors can and should do to fund more women.
Unless investors are interested in losing out on making money, they need to start finding and funding more women.
"It takes awareness," Wang says. "Everyone needs to be educated that they are missing out and be informed of their biases." She adds, "It takes recognition and then it takes effort."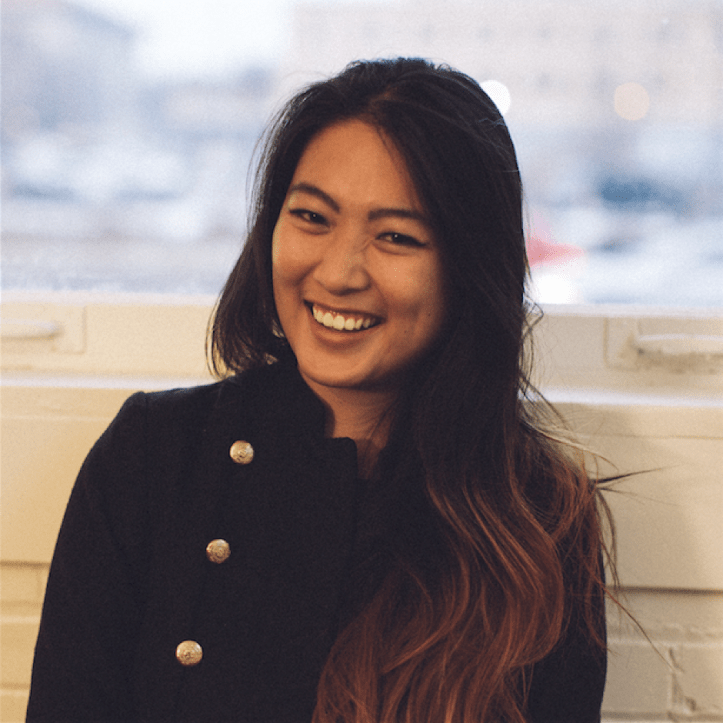 Minna Wang, analyst at Kickstart Seed Fund
Once that awareness is in place, investors need to do what they can to overcome their biases. "I think the only way to overcome bias is the same way we would approach investing in any new region," says Krommenhoek. "You do it by cutting checks and bringing people to the table."
Investors also need to practice empathy. Jones says, "The women founders I know are incredibly passionate, strategic, and savvy. When they have to work so much harder to get funding (not anecdotal, the data bears this out), this puts them at a clear distinct disadvantage. Maybe instead of assuming, 'I wonder if this woman has what it takes to build a successful company,' say to yourself , 'This person is so determined to build her company, let me find ways to help her.'"
Investors also need to invest in educating women — and all entrepreneurs — about the advantages of venture capital. "I didn't know about raising money until well after I could have. I didn't realize it was a resource," says Freshly Picked CEO Susan Peterson. "Education needs to start in high school and colleges," Peterson says. "Time you put into students will pay you back."
Which is precisely why investors are taking measures to educate women sooner, like Kickstart Seed Fund's Campus Founders' Fund. "We want to have more women in the mix, so we have to grow the pool," says Christensen. "We want to sow the seeds for the next generation to be way more diverse than this generation."
Finally, investors need to meet women in the middle. They need to be just as willing to reach out to women, as women are to reach out to investors. "Women show up," Peterson says. "The VCs need to show up for women."