"We're creating a platform for Airbnb hosts to run their organizations like professional property management organizations do at less cost and simplified for their needs."

"Nobody offers good software to smaller hosts and property companies," says Blake Leszcynski, cofounder and CMO of Janiis. Leszcynski and cofounder Jason Hahn spent years working in the travel lodging industry. In meeting with and talking to property managers, they discovered there were many things missing from the software realm in their industry. So when the company they worked for went bankrupt, Leszcynski and Hahn toyed with the idea of starting a company that would address the travel lodging industry's software deficiencies.
In October of last year, they attended a Vacation Rental Management Association event and the emerging theme of the conference was the lack of good software in the vacation rental management space. So, with renewed confidence, Leszcynski and Hahn went from toying with the idea to acting on it, building Janiis with the help the third cofounder and CTO, Daniel Ranallo.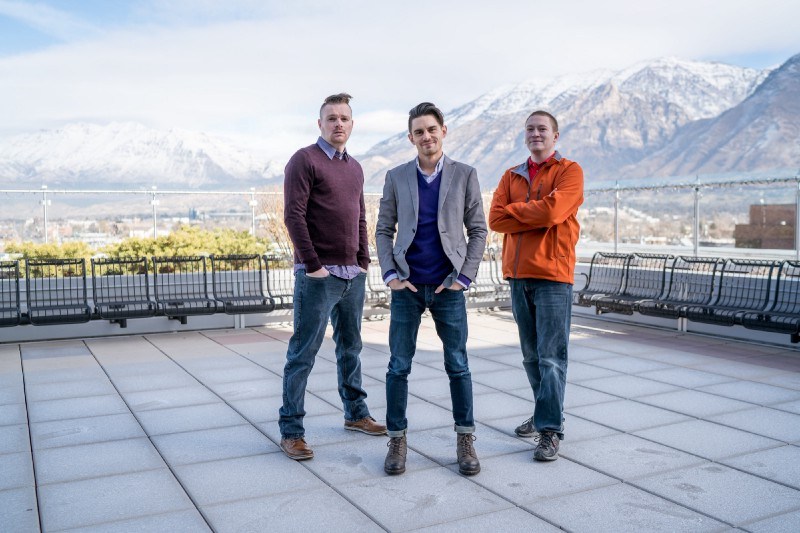 From left to right: Blake Leszczynski, CMO, Jason Hahn, CEO, Daniel Ranallo, CTO
The Janiis team is building their platform specifically with smaller vacation rental hosts in mind. "We think this group is underserved, and they're the ones who are really innovating in this space," Leszcynski says. "They're doing things traditional property management won't or can't do."
"We're trying to make managing more efficient, where you're able to do things more methodically, more strategically, and more efficiently to maximize the time and money you're making from a unit," Lescynzki says. Currently, the only real resource available to hosts is Airbnb's site, which has been set up to manage availability, rates, and content listing one at a time, making it a laborious process. Janiis allows those things to be managed from one location. "With Janiis, you're able to do more long term thinking, bulk kind of management," Leszcynski says.
And you're able to do that management affordably. There are no setup fees and Janiis only costs $8 per unit month.
Janiis was a semifinalist in this year's Start Madness competition, an experience that Leszcynski says helped them better develop their messaging. "We're software people that just want to make great products," he says. "But you have to have different messaging for different groups that you talk to. We're not quite as good at messaging to investors and money people. But we think we have a great product." Despite Leszcynski's claim that their investor messaging needs some work, Janiis has already been backed by Plus550, whose manager Davis Warnock immediately believed in the Janiis vision. "He's been our biggest fan and biggest supporter," Leszcynski says.