Utah application engineers see biggest pay hike, jumping 28 percent to $77,480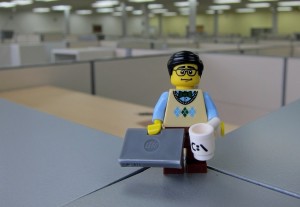 By Joey Ferguson
SALT LAKE CITY — Hourly wages for application software engineers in Utah grew 28 percent to $37.25 (about $77,480 annually) in the first quater compared to the previous year, technology recruiting firm TEK Systems reported. It was the biggest jump in Utah technology-related wages.
Among information technology professionals, computer and information systems managers earned the most at $41.64 per hour (about $86,000 annually), TEK Systems said in a report. Pay for computer programmers rose 7.8 percent $34.32 per hour ($71,385 annually). Network and computer systems administrators were the only IT group where wages fell, dropping 1.7 percent to $27.62 per hour ($57,450 annually).
"There are basically a lot more job openings then there are talented IT workers to fill those jobs," Jeff Gardner, a technical recruiter at TEK Systems, said in a phone interview. "Demand is extremely high for those jobs."
The number of Utah IT employees increased 2.9 percent in the past year. Total applications software engineers in Utah rose 38.8 percent since last year to 2,360.
http://infogr.am/Technology-Job-growth-rate-by-skill
Technology job market analysis — Salt Lake City | Create infographics
Related articles