PUBLISHER'S NOTE: As we begin the last day of January, I realized that we had not yet analyzed and/or reported on the Top Stories of the fourth quarter of the year.
So with our apologies, but without further ado, here is our breakdown (in reverse order) of the Top 10 Business Stories of the Fourth Quarter of 2021 for Utah's business community, (aka, Silicon Slopes).
---
Utah's No. 10 Business Story for Q4 2021: iFIT's IPO is Delayed.
Logan, Utah-based iFIT Health & Fitness was all ramped-up and ready to "go public" in an Initial Public Offering in early October at what was expected to be a valuation of over $6 billion.
And then with no details whatsoever beyond claiming "adverse market conditions," the IPO was postponed.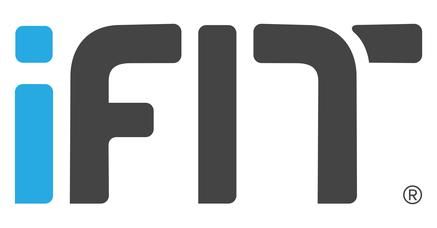 Since then iFIT went through a round of layoffs shortly before the Christmas holiday, with many former employees claiming on social platforms and in news reports that such an approach to working with its personnel was not unusual for the company.
From our research, however, the iFIT IPO is no longer delayed, but is, in fact, off the books completely (at least for the foreseeable future).
And as such, the "delay" of the iFIT IPO ranks as our Number 10 Business Story for the fourth quarter of 2021.
---
Utah's No. 9 Business Story for Q4 2021: Utah is Receiving $3.6 Billion in Fed Funding for Roads, Bridges, Airports and More.
We recognize that a number of our readers may be diametrically opposed to the amount of spending monies authorized by the U.S. Congress during President Biden's first year in office.
But when Utah is guaranteed $3.6 billion in so-called new Infrastructure Spending because of passage of the $1.2 trillion Infrastructure Investment and Jobs Act, it's an amount of FedGov Moola that cannot be ignored.
Slated to be paid out over a five year-period, this $3.6B is earmarked for repair and building of roads, bridges, airports and other transportation infrastructure throughout the state.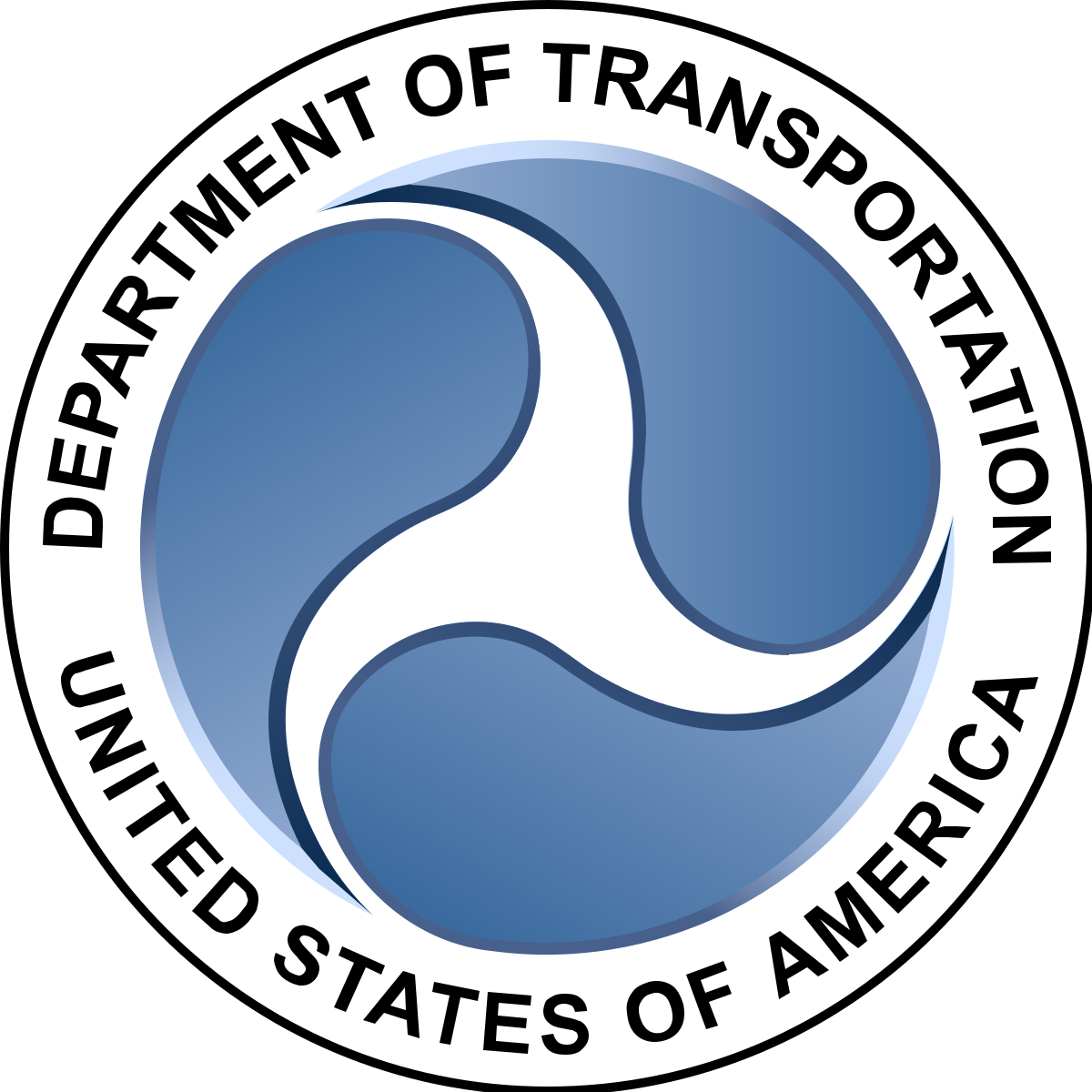 And if the U.S. Department of Transportation is correct, Utah has
"... 62 bridges and over 2,064 miles of highway in poor condition (in the state)."
It's why we reported on this news in December and why it ranks today as our Number Nine Business Story for the fourth quarter of 2021.
---
Utah's No. 8 Business Story for Q4 2021: Blackstone Products' $900MM SPAC Merger IPO.
We admit it. Before Logan-based Blackstone Products dropped its news release a mere two days before Christmas that it planned to go public via a merger with a Blank Check company, we had never even heard of Blackstone.
But that is clearly no longer the case.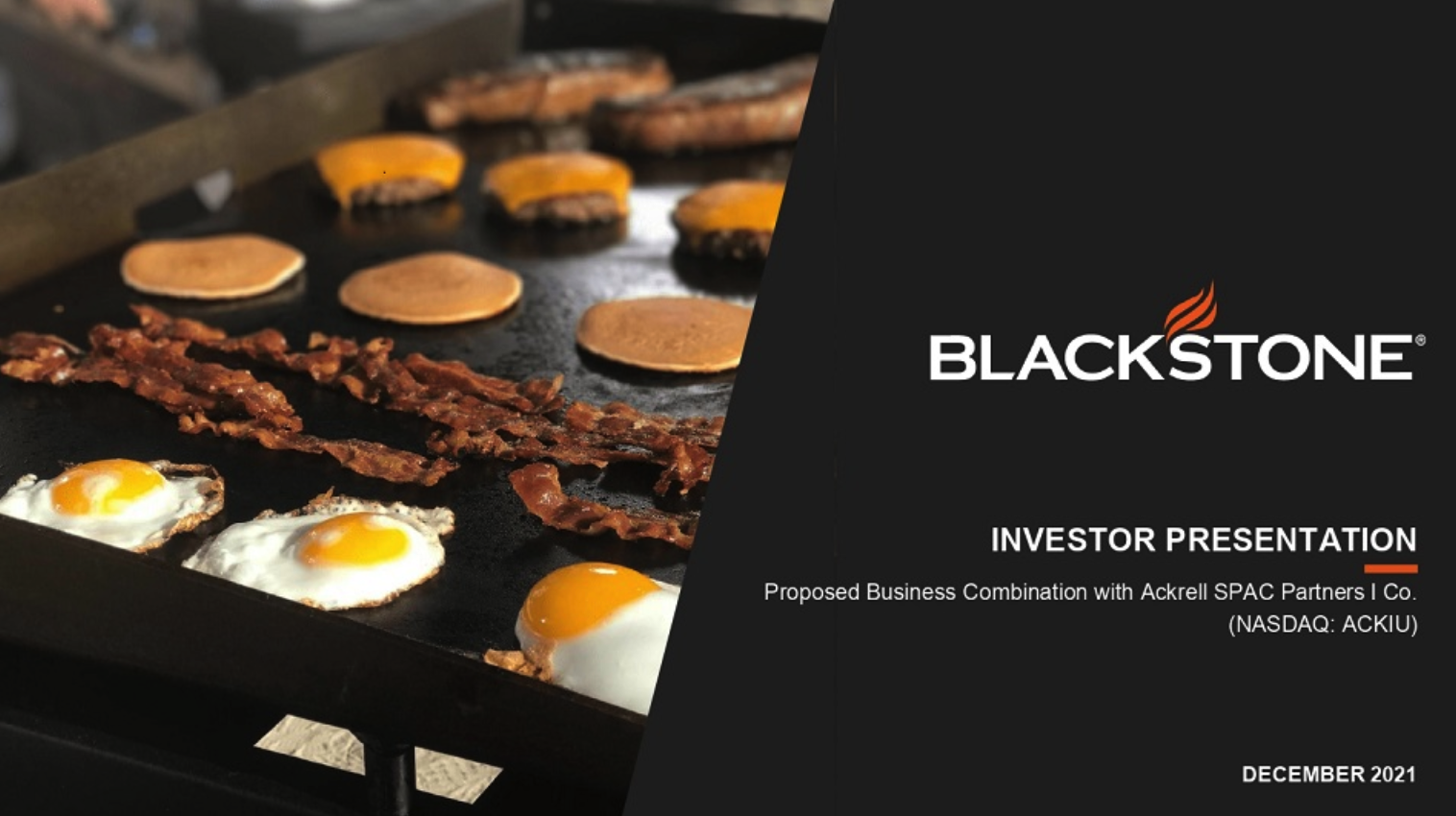 Blackstone is a leading manufacturer of outdoor griddle systems, and based upon its projections from its filings with the U.S. Securities and Exchange Commission, the Logan-based firm expected to generate 2021 revenue of nearly $460 million (as outlined in our December news story).
Post-merger with Ackrell SPAC Partners (NasdaqCM:ACKIU), Blackstone anticipated it would have a market capitalization of over $900 million.
For these reasons and more, we've ranked the Blackstone SPAC IPO as our Number Eight Business Story for the fourth quarter of 2021.
---
Utah's No. 7 Business Story for Q4 2021: Micron Sells its Lehi Fab Plant to TI for $900MM.
In June, Micron Technology announced that it planned to sell its fabrication plant in Lehi.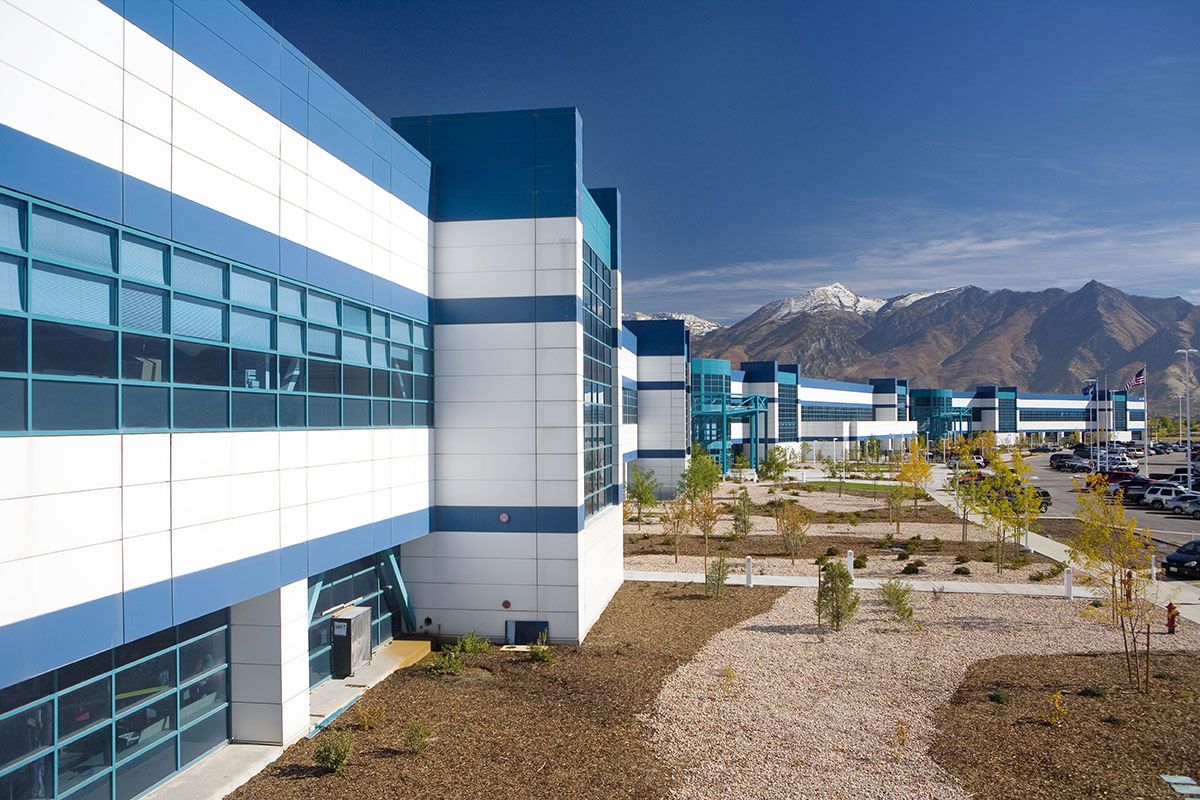 And although it may have seemed like it "took a minute" for the sale to go through, the reality is that taking five months is not a long time to work out all the details in such a transaction.
So when TI (aka, Texas Instruments) disclosed in October that it had acquired the Micron facility in Utah for $900 million (as outlined in this Silicon Slopes Newsroom story), it was clear to us that this would likely be one of the biggest news items of the quarter in the state of Utah.
So, at no surprise to us, we've ranked the TI acquisition of the Micron plant in Lehi as our Number Seven Business Story for the fourth quarter of 2021.
---
Utah's No. 6 Business Story for Q4 2021: Space Dynamics from USU Lands $1.3B in Space Funding.
Few people outside of the aerospace community may recognize that Utah State University is one of the top such institutions on the planet, let alone in the U.S. But it's true.
So when we uncovered in mid-November that the Space Dynamics Laboratory at USU had landed two multiyear deals worth a combined $1.3 billion, it was a pleasant surprise, yet not shocking whatsoever.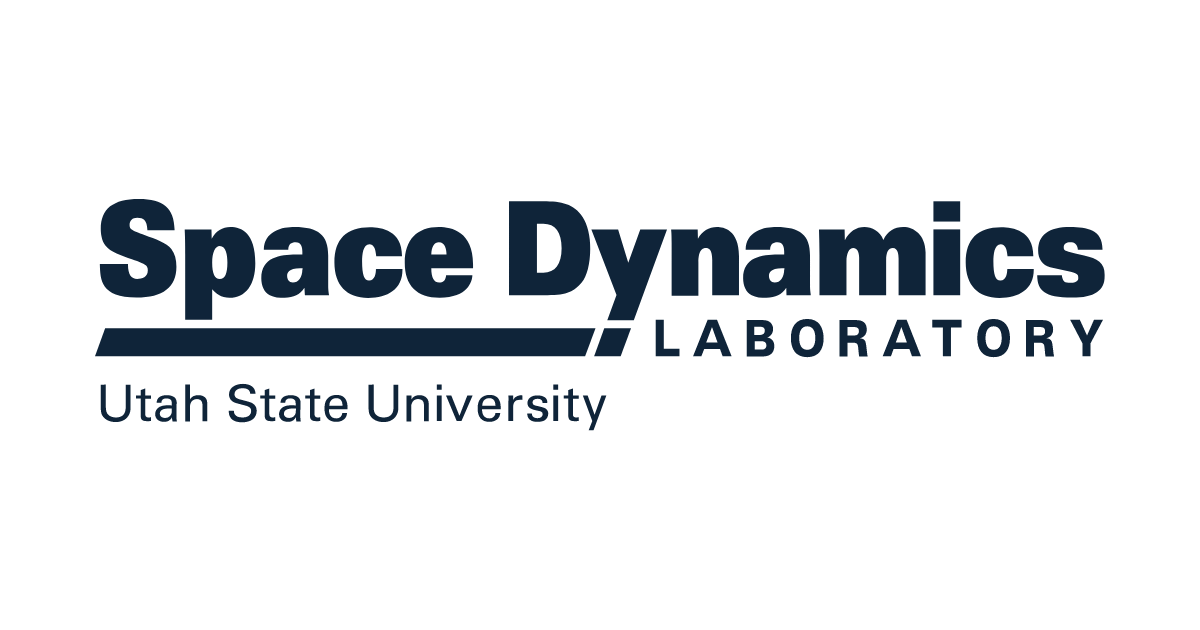 As noted in our November write-up, during its over six decades of work, Space Dynamics (and its predecessor entities) have
Led (or participated in) more than 430 successful space missions, and
Deployed over 500 hardware and software systems,
with most of its efforts focused on sensing and capturing data in or from space or near-space.
So for landing two contracts from the U.S. Air Force and the Missile Defense Agency worth a combined $1.3B, yes, this Space Dynamics news landed as our Number Six Business Story for the fourth quarter of 2021.
---
Utah's No. 5 Business Story for Q4 2021: Qualtrics Public Offering Raises $1.2B.
Announced in October and closed in November, Qualtrics International (NasdaqGM:XM) sold slightly less than 27.4 million shares of common stock in a Public Offering, raising $1.15 billion in gross proceeds for the Provo, Utah-based company.

This followed the Initial Public Offering for the eXperience Management market leader in January 2021.
As such, this $1.15B deal for Qualtrics qualified as the Number Five Business Story for the fourth quarter of 2021.
---
Utah's No. 4 Business Story for Q4 2021: SimpleNexus Being Acquired for $1.2B.
Less than 11 months after raising $108 million in Series B funding and 5 months after naming a new CEO, Lehi-based SimpleNexus announced in mid-November that it was being acquired for $1.2 billion by North Carolina-based nCino.
Based upon our reporting and analysis, nCino was valuing SimpleNexus at over 28X its prior 12-month revenue of $48 million. Why?
Because SimpleNexus brought over $4 billion in new Sales Addressable Markets to nCino.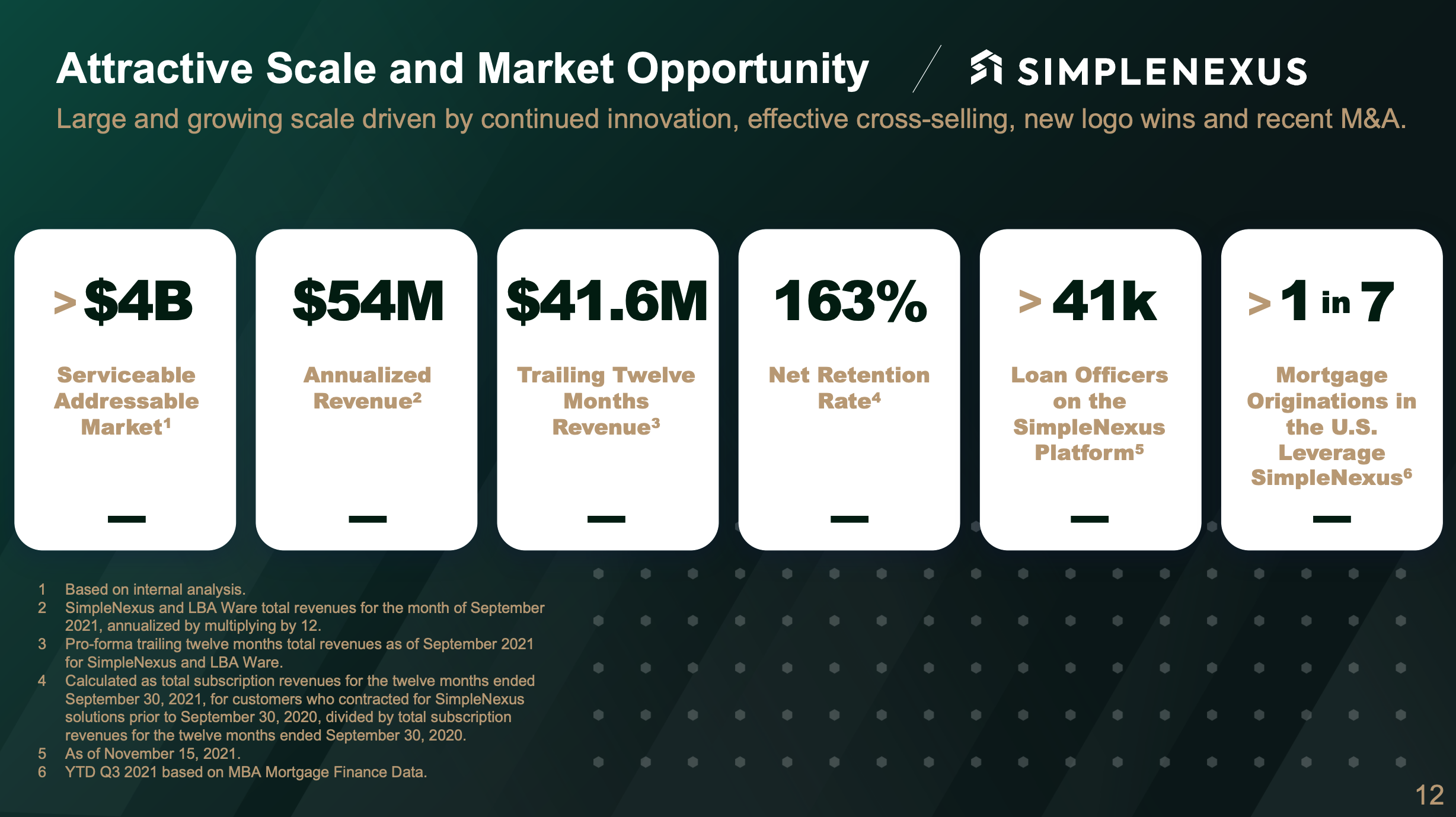 And for these reasons and more, we named the SimpleNexus acquisition as our Number Four Business Story for the fourth quarter of 2021.
---
Utah's No. 3 Business Story for Q4 2021: Black Rifle Coffee Announces SPAC Merger IPO Valuing the SLC Firm at over $1.7B.
Personally, I don't drink coffee. It's not my thing, although I really don't care if others do or don't.
But when Salt Lake City-based Black Rifle Coffee Company announced its plans for a SPAC Merger IPO that would value the company at $1.7 billion post-merger, it whacked me upside the head.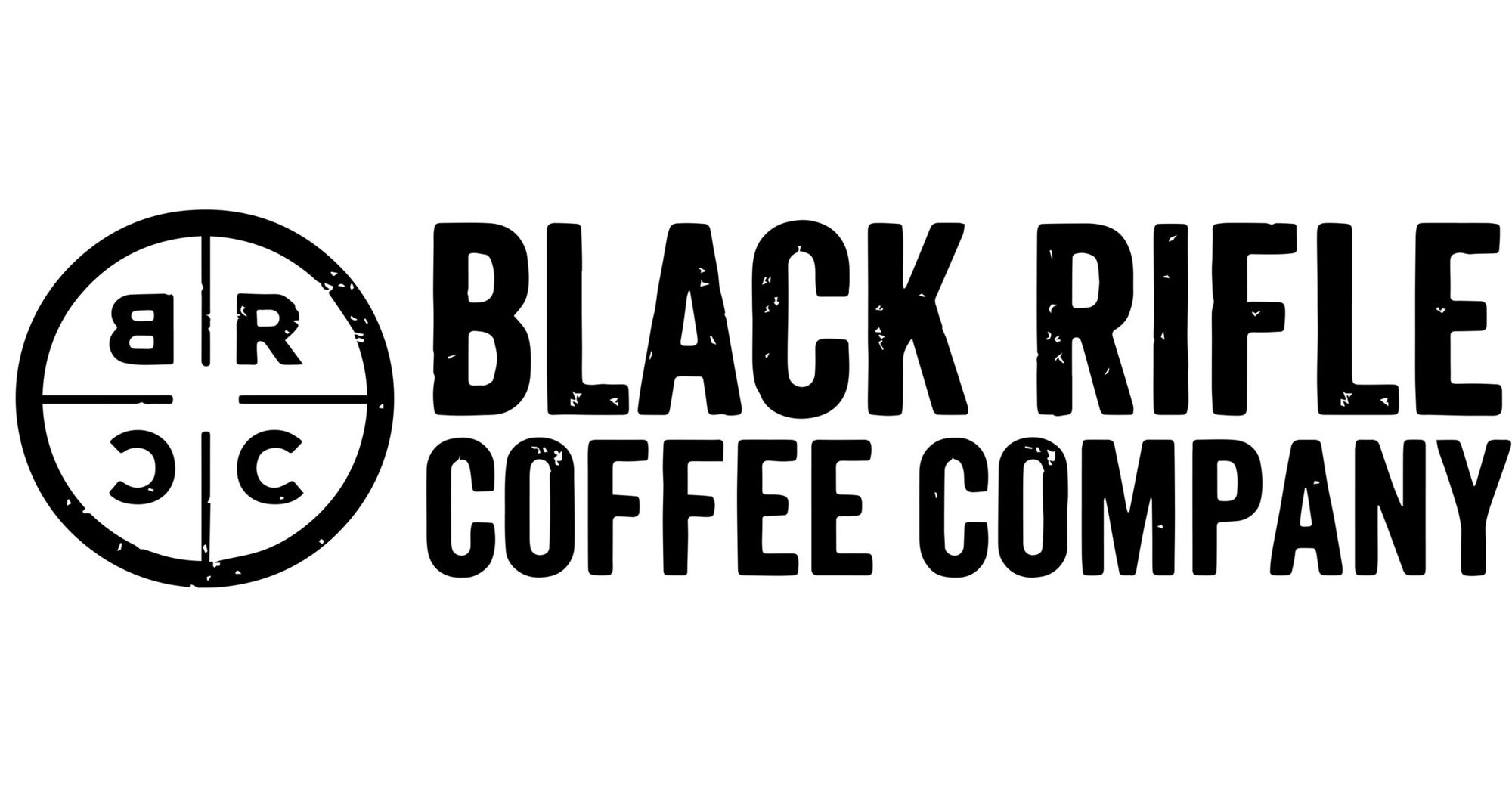 Formed back in 2014 by a former Special Operations warfighter, Black Rifle had grown to become this conservative, America-loving alternative to the global Starbucks ecosystem.
And by the time Silicon Slopes reported on Black Rifle's Blank Check merger plans in mid-November, the firm was projecting 2021 sales would top $230 million, with significant growth planned for the foreseeable future.
Taken in concert, we selected the Black Rifle Coffee Company SPAC Merger IPO as Utah's Number Three Business Story for the fourth quarter of 2021.
---
Utah's No. 2 Business Story for Q4 2021: Park City-based Arena Pharmaceuticals is Getting Bought by Pfizer for $6.7 Billion.
I don't care who you are. I don't even care if you had never heard of Arena Pharmaceuticals (NasdaqGS:ARNA) before or not.
But when a Park City, Utah-based firm announces it's getting acquired for $6.7 billion in an all-cash purchase by one of the largest pharmaceuticals firms on the planet, we hope you sit-up and take notice.
That was what happened in mid-December when we reported that Arena was getting bought by Pfizer for a LOT OF MONEY – $6.7 billion in fact.

As per our reporting, Arena has six separate therapies that are beyond the mid-point in the typical 10-to-12-year drug development pathway.
In combination, those drug pipeline efforts represent 3.75 million potential new patients for Pfizer/Arena should all six potential therapies receive clearance by the U.S. Food and Drug Administration.
Within one business day of the announcement, Arena's stock price had jumped to over $91/share, an over 80% price increase (a price that has held pretty steady since the acquisition was announced).
That's why we selected the Arena Pharmaceuticals acquisition as Utah's Number Two Business Story for the fourth quarter of 2021.
---
PUBLISHER'S NOTE:  Although Arena's website lists a San Diego location first on its About Us page, its filings with the SEC show a Park City address as its actual headquarters.
---
Utah's No. 1 Business Story for Q4 2021: Utah's Businesses Generate Over $14.3B in Transactional Value in the Fourth Quarter of 2021.
If you've been paying attention, Silicon Slopes has reported throughout the year on the massive number of financial deals completed during 2021 and the respective value of those transactions.
As our research has shown, such deals have not slowed down of late, and certainly not during the fourth quarter of 2021.
Specifically, we have identified at least $14.3 billion in financial transactions within the State of Silicon Slopes just in the last three months of 2021. This includes
Venture Capital fundings,
Debt financings,
Public Offerings (Initial and Secondary),
Blank Check Mergers (aka, SPACs), and
Acquisitions.
Please note that the $14.3 billion figure shown above only includes monies spent or created within Utah from announcements we uncovered in our research.
Additionally, it does NOT include any private or public company transactions where financial amounts were not disclosed.
---
What Else is Not Included in the $14.3 Billion Total?
To be clear, we did not include TI's $900 million purchase of the Micron fabrication plant in Lehi within the $14.3 billion figure noted above.
Similarly, we did not include the $1.3 billion in multiyear contracts won by Space Dynamics from the two DOD agencies.
Nor did we include the $3.6 billion in guaranteed federal infrastructure spending's that is headed Utah's way over the next four years.
Nope, just the 31 financial transactions that we tracked throughout the quarter (which averages out a ridiculous average of over $460 million per deal).
---
Conclusion
So ... for these reasons and more, we give you the $14.3 billion in transactional value created during the last three months of the year as Silicon Slopes' Number One Business Story for the fourth quarter of 2021.
---
Side Bar  
We thought you might find these facts interesting, especially in case you missed this, three of the Top 10 items from this story were about companies/organizations based in Logan, Utah:
Space Dynamics Laboratory;
Blackstone Products; and
iFIT Health & Fitness.
Additionally, two of the Top 10 stories were about companies/organizations based in Lehi, Utah:
SimpleNexus; and
TI (formerly Micron Technology).